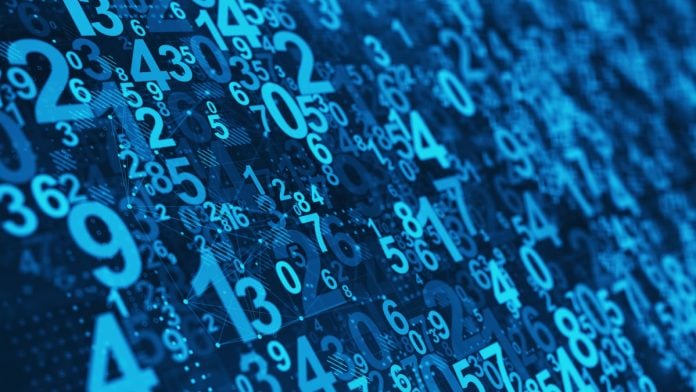 Number crunching is a key component of the payment industry, with digits being scattered across the sector's key stories.
Each week, Payment Expert digests these digits and brings an overview of the past payments week in numbers. This edition explores the $40m Bankman-Fried bribery attempt and Africa's fintech space.
SOFTSWISS registers 53% increase in fraud requests processed for 2022
SOFTSWISS has reported an increase in the number of anti-fraud signals processed by the firm in 2022, registering close to 62,000 requests and around €16m of operators' money saved.
Ilya Nesterau, Lead of the anti-fraud team at SOFTSWISS, commented: "It has been an extremely positive year for the Anti-Fraud team in our fight against negative actors in the industry.
"In tandem with the Research and Development team, we do our best to develop new fraud-detection tools and become even more effective," Nesterau added, praising the company's support for proactive fraud mitigation efforts by deploying neural networks and machine learning technology.
SOFTSWISS reveals spike in bonus abuse schemes 
AWS launches 10-week growth hub for African fintechs
Africa's fintech sector has been given a push forward after Amazon Web Services (AWS) launched its regional fintech accelerator hub.
All pre-seed and seed stage African fintechs are encouraged to apply to the 10-week programme. The initiative will aim to give startups the know-how necessary to fuel sustainable growth and successful business strategies.
AWS has stated that the project will boost Africa's financial inclusion by tackling challenges issues in payments, open/embedded finance, digital banking, blockchain, decentralised finance, and other.
AWS launches fintech growth hub in Africa
Bankman-Fried accused of attempts to bribe China with $40m
New charges have been raised against the Founder and former CEO of FTX, Sam Bankman-Fried in connection with bribery.
Allegations surfaced that the disgraced crypto billionaire has tried to pay his way into frozen crypto accounts in China by offering the Chinese government USD $40m as a last resort to try and stabilise his crumbling FTX empire.
This came after authorities launched a probe into Bankman-Fried's company due to signals that investor money is being mishandled by the former CEO and his closest colleagues. 
As a result, billions of dollars were found missing from the company's financials, sending the whole crypto market into a downward spiral for a short time. 
FTX Founder Sam Bankman-Fried charged with bribery of Chinese officials 
Five banks raided by French police on fraud suspicions
Five top-level banks have had their offices raided by police in France due to reports of tax fraud.
Local media reports that HSBC, BNP Paribas, Exane, Societe Generale, and Natixis are the five financial institutions that piqued the authorities' interest over suspicions of dividend payments and money laundering.
The National Financial Prosecutor's Office of France (PNF) launched the investigation back in 2021.
About the ongoing process, the PNF said: "The ongoing operations, which have required several months of preparation, are being carried out by 16 investigating judges and over 150 investigation agents."
Tax fraud allegations lead to five banks being searched in Paris
Pismo looks to sell operations for $1bn
Cloud payment firm Pismo is currently working with Goldman Sachs to finalise the details around a potential $1bn acquisition deal that Pismo plans to offer bidders.
Talks about the possibility of such a deal are also being discussed with Pismo's investors – the SoftBank Latin America Fund, Amazon, Redpoint Ventures, and others.  
Reports suggest that some of the big names are already interested in acquiring the Brazilian payments company, with Mastercard and Visa being lauded as two of the potential buyers.
Pismo sale garners interest from Mastercard and Visa