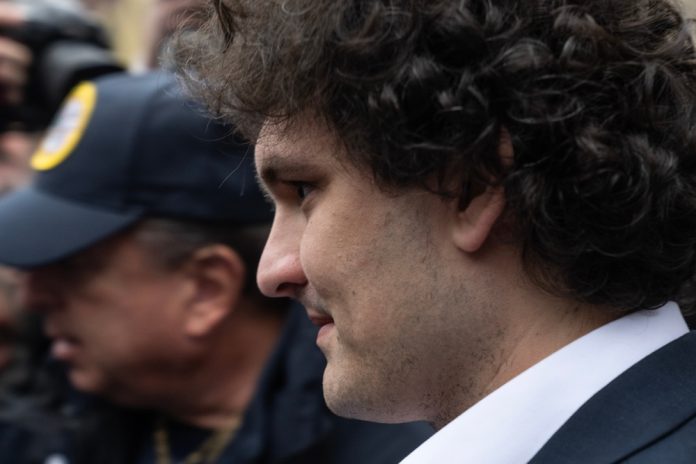 Disgraced FTX Founder Sam Bankman-Fried has been charged with attempts to bribe the Chinese government with USD $40m worth of payments.   
The latest charges leveled against Bankman-Fried add to a multitude of accusations from US prosecutors, and are allegedly as a result of the crypto chief looking to unfreeze accounts, which reportedly held significant amounts of digital currency.
Attempts from Bankman-Fried to free up the money were viewed as a last ditch bid to retain stability to FTX, as it was weighed down with sanctions and financial hurdles. However, Alameda accounts that held the digital currency were frozen as a result of the investigations into the firm.
Nonetheless, Bankman-Fried stood by claims that Alameda was merely a 'liquidity provider' to FTX, as he looked to reiterate his stance that it was a 'completely separate entity'.
The latest charges come after he had previously pleaded not guilty to a Manhattan courthouse ahead of his trial, which will take place 2 October, 2023.
Bankman-Fried stood accused on eight different accounts of fraud, which resulted in billions of consumer dollars lost and sending the crypto market into a period of volatility and decline as a result.
After meeting bail of $250m, Bankman-Fried is currently awaiting trial in October at his family home in California.
Newly appointed FTX CEO, John J. Ray III, described the company as having endured a 'complete failure of corporate controls'.
Ray detailed the poor record-keeping and lack of experience from FTX Senior Managers. With experience in financial scandals in the past involving Enron, Ray also criticised the firm's purchase of real estate in the Bahamas using company funds.
"Never in my career have I seen such a complete failure of corporate controls and such a complete absence of trustworthy information as occurred here," he expressed.
"From compromised systems integrity and faulty regulatory oversight abroad, to the concentration of control in the hands of a very small group of inexperienced, unsophisticated and potentially compromised individuals, this situation is unprecedented."