Payment Expert's Blockchain Bulletin analyses how the world of blockchain is constantly evolving and having a major impact on the payment industry, with cryptocurrencies, NFTs and the metaverse revolutionising the space.
This week features a battle between Binance.US and the Securities and Exchange Commission (SEC) during a Voyager bankruptcy case and UK banks continue to ban crypto credit card purchases.
Binance.US proceeds with Voyager acquisition despite SEC protests
Bankrupt crypto lender Voyager Digital has been present during recent bankruptcy court hearings over its potential $1bn acquisition from Binance.US, despite objections from the Securities and Exchange Commission (SEC) who cited the US Binance subsidiary may be circulating unregulated security tokens.
The cryptocurrency in question was the VGX tokens, initially owned by Voyager which had already violated SEC protocols, and the US financial regulator went on to describe Binance.US as an unregistered exchange. However, bankruptcy court judge Michael Wiles was highly sceptical of SEC's claims and ultimately dismissed the accusations.
Now all seems clear for Binance.US to acquire Voyager after the troubled crypto lender filed for bankruptcy last summer and if the acquisition goes through, it is believed 73% of investors may be able to recover their lost funds.
FCA continues to shutdown and surveil banned UK crypto ATMs
The FCA has used its intelligence to locate several crypto ATMs operating in East London, after it most recently shut down several banned ATMs in Leeds, West Yorkshire.
The UK financial regulator revealed in a joint operation with the Metropolitan Police that they suspect several crypto ATMs to be in use in East London and therefore should be shut down, as they are deemed banned by the FCA.
The financial watchdog denounced crypto ATMs operating in the country last year as part of a wider crackdown on the digital currency transaction machines.
UK banks begin to clamp down on crypto purchases made via credit cards
HSBC and Nationwide were the latest UK banks to place a ban on crypto transactions made via credit cards, joining the likes of Lloyds, Natwest and Santander.
The UK's Financial Conduct Authority (FCA) handed out warnings to banks in recent weeks regarding a new set of guidelines recommending that crypto exchanges present in the country register or face time in prison, a key reason behind the HSBC decision.
The FCA stated: "All cryptoasset firms marketing to UK consumers, including firms based overseas, will soon need to comply with the new UK financial promotions regime. Firms must start preparing now for this regime. We will take robust action against firms breaching these requirements."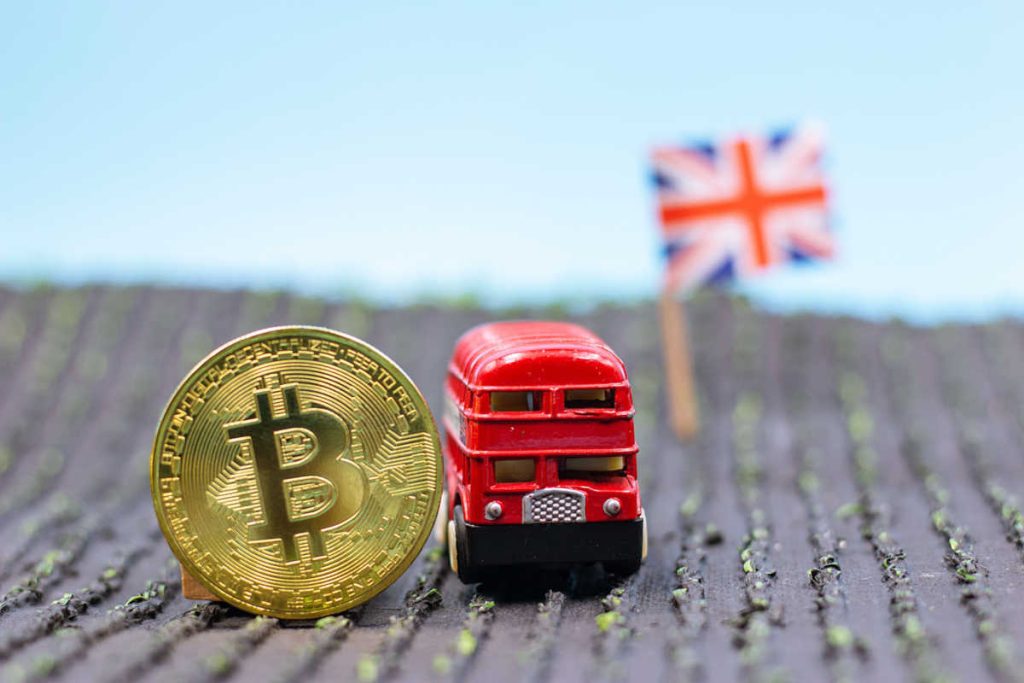 Industry volatility cited as Inter Milan misses out on DigitalBits sponsorship revenue
Following the release of its financial results for the second half of 2022, Serie A football club Inter Milan revealed its shirt sponsor, DigitalBits, fell short of £21m worth of payments for the partnership.
The crypto firm attributed losses last year to the FTX collapse and general industry volatility as the crypto sector endured a challenging period.
The club added that whilst its partner remains on the front of the men's first team jerseys, it has been removed from its ​​website, billboards and the shirts of the women's and youth teams.
Inter has since confirmed it is looking for a new front of shirt sponsor, following frustrations over missed payments from DigitalBits as the relationship between sports and crypto continues to go down a rocky road.
Bybit links with Mastercard to launch new crypto debit card
Bybit is set to launch a new crypto-enabled debit card with the help of Mastercard to allow customers to withdraw and make crypto payments with their holdings.
Operating on the Mastercard network, the new Bybit debit card will allow fiat to crypto transactions when making purchases with either currency.
The Bybit crypto card will allow Bitcoin, Ethereum, Tether, USD Coin and XRP holders the ability to interact and transact with their crypto tokens on a dedicated user account.
Bitget partners with Juventus Women's team on International Women's Day
Cryptocurrency exchange Bitget has become the official sponsor of Juventus Women's team in light of International Women's Day.
Bitget stated that it is committed to increasing the opportunities available to women in the crypto space and to inspire more as a key reason for the partnership between itself and Juventus.
The crypto exchange reveals that 40% of its employees are female and believed that partnering with the Serie A Women side was the right deal to make.