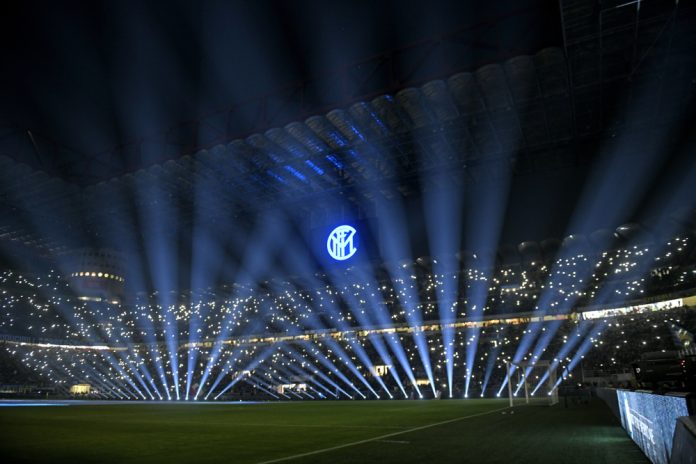 In a report that might undermine the relationship between crypto firms and sporting organisations, Italian football giant Inter Milan claims it has missed out on significant revenue following a failure by its shirt sponsor DigitalBits to make payments. 
The club's financial report for the second half of 2022 detailed that its sponsorship with DigitalBits had suffered at the hands of the overall state of the crypto economy. The club added that whilst its partner remains on the front of the men's first team jerseys, it has been removed from its ​​website, billboards and the shirts of the women's and youth teams. 
Inter also underlined it is 'reserving all actions and remedies' to protect its contractual interests, as a result of volatility with the partnership and the overall sector.
As turbulence within the crypto space has intensified, Inter revealed the club is owed €24m for the partnership this season, news that will serve to aggravate fans with the club falling behind Napoli in the Serie A title race.
Inter has since confirmed it is looking for a new front of shirt sponsor, following frustrations over missed payments from Digital Bits.
Ties between digital currency and sports sponsorship have strengthened in recent years, with a host of crypto exchanges enhancing brand presence and exposure through sporting partnerships.
Most notably, and largely damaging, were the steps taken by FTX to increase its presence in sports sponsorship.
Having collaborated with the NBA's Miami Heat, the company had a presence at the Super Bowl and saw its branding adorn the race cars of Mercedes Benz in Formula 1. The eventual downfall of FTX has since left questions over the due diligence of sports organisations when it comes to securing partnerships in the crypto space.
Nervousness around sports' engagement with the crypto space continues to grow. Fox Sports banned any digital currency adverts from this year's coveted half-time Super Bowl show, a far cry from last year where the event was branded 'crypto bowl'.