With the 2022 FIFA World Cup in full swing, the world's largest sports tournament has become an extremely valuable opportunity for companies to market their product being attached to the tournament.
Crypto firms are no different and have increasingly becoming more connected to football over the past several years, whether it be crypto exchange platform OKX agreeing a sponsorship deal with Manchester City, or Cristiano Ronaldo releasing NFTs on Binance, crypto companies are demonstrating that they are not going away anytime soon.
Payment Expert recently spoke with CEO and Owner of Football Media – Dean Akinjobi – on the valuable brand growth opportunities of the World Cup, the current state of the crypto sector, and the important crypto adoption of the likes of Ronaldo and Lionel Messi to help bolster the industry further.
Payment Expert: How much of an opportunity is the World Cup, as a platform for crypto firms to grow their brand?
Dean Akinjobi: The World Cup is a huge opportunity for crypto firms to grow their brand. It is the biggest sporting event in the world, broadcast simultaneously into billions of homes and passionately reported and communicated across billions of websites and social media platforms. Hence, brands such as Crypto.com have decided to spend millions to be an official World Cup partner.
This partnership, in turn, is helping to open up many opportunities for the wider crypto sector. With such a major player in the crypto sector directly associating with the World Cup, it is providing the crypto industry as a whole with the realisation and confidence to align their marketing and advertising strategy with the World Cup and football in general going forward.
Football is enabling crypto brands to effectively grow their business through customer and channel diversification, outside of and or to complement traditional crypto, early to mid adopter marketing channels.
At Football Media, we are working with multiple crypto clients on World Cup advertising activity, and are strategically aligning their brands, products and service messaging alongside World Cup content across digital and social media in highly targeted ways.
This will develop brand equity with football audiences during the World Cup, which will be continued after the tournament insights gained will be used to deliver marketing activity across, Premier League, Champions League, Europa League and other domestic football league digital and social content.
It's very important to maintain momentum and not to be seen as a legacy World Cup only brand, this principle applies to all brands conducting World Cup campaigns.
PE: Football partnerships have long been an avenue for firms to enhance the trust they have with consumers, is that still the case for a World Cup surrounded by so much controversy?
DA: Football partnerships have been an avenue for brands to enhance trust and I believe that will continue to be the case, from the brand credibility, use of football clubs IP, through to the connection with consumers on a global scale across multiple channels, supported by bespoke activations.
On the subject of the controversy surrounding the World Cup, I would say that it is not the fault of 'Football' as a whole industry per se. There are so many parts to the industry that have little to no influence or direct involvement with the World Cup.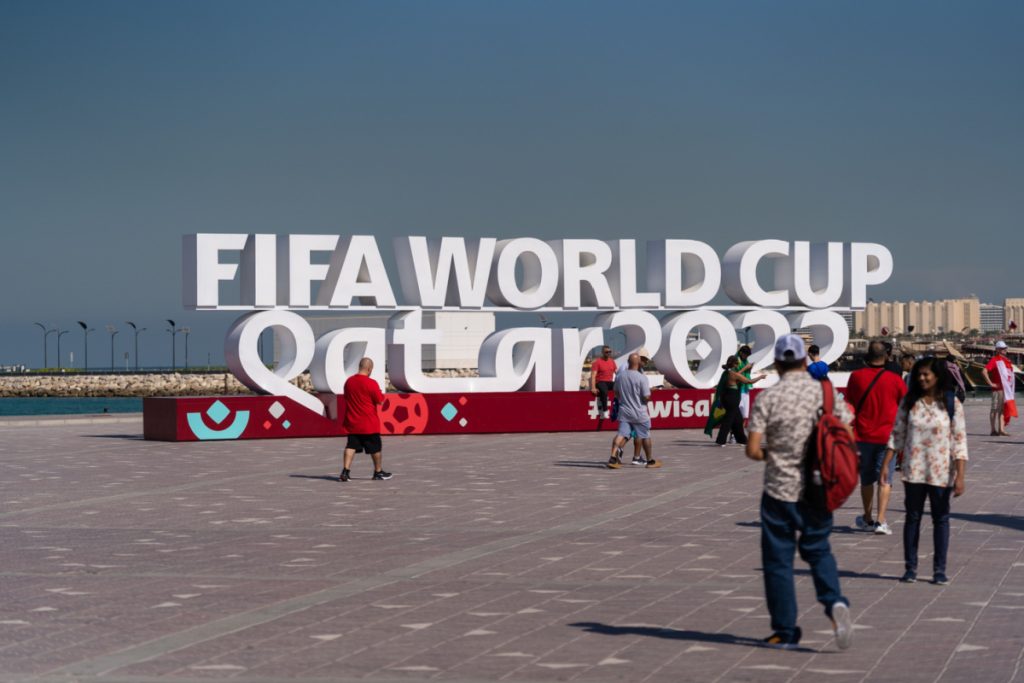 However, what football and the World Cup is doing and has historically done, is actually opening up conversations and raising issues around many topics across the world. These issues otherwise would not have received the media attention had it not been for the World Cup.
PE: Do you think volatility in the crypto sector recently will hinder the amount players and sports organisations want to embrace the space?
DA: The recent volatility in the crypto sector will have a level of impact in the medium term, but what is important is that the overall situation is looked at for what it is. You don't have to look too far for an indirect, highly regulated industry comparison, the 2008 banking crisis.
During the banking crisis, banks across the world were left dangerously exposed as a result of cheap credit and lax lending standards that fuelled a housing bubble. The resulting mortgages were sold to banks around the world as mortgage back securities, which turned into toxic assets when the underlying loans began to default at a scale never seen before. 
This meant banks around the world were left holding trillions of dollars of worthless investments in subprime mortgages. 
As a result US global investment bank Lehman Brothers, which had been around since 1845, went bust and the whole global banking system as we know it was on the verge of collapse. Governments around the world had to step in to bail the banks out.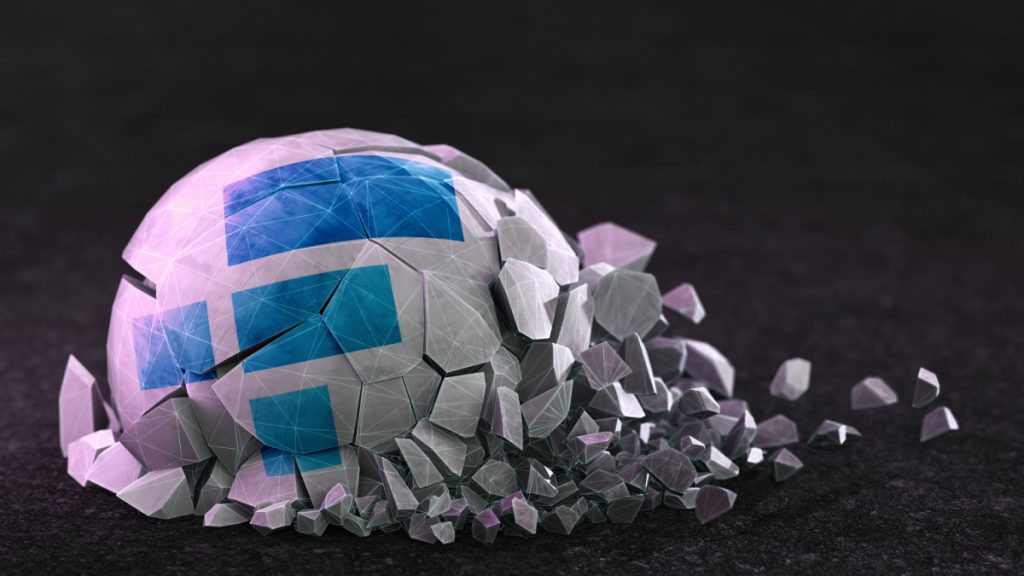 In the case of crypto exchange FTX, the business has failed due to mismanagement but due it operating in an unregulated financial crypto sector. It is not eligible for a government bail out, nor would any other company operating within the crypto sector, despite having a significant amount of the global publics money invested in crypto.
I still believe that the sports industry will embrace the crypto space, with potential further layers of due diligence to ensure that they are working with the right type of long term partners.
PE: How significant is it that both Lionel Messi and Cristiano Ronaldo have embraced crypto partnerships?
DA: The fact that two of the biggest and best players on the planet, Messi and Ronaldo, have embraced crypto partnerships, shows how much of an impact that crypto is making and will continue to make. The combination between football and crypto is the perfect marketing channel, due to its sheer scale, popularity and audience engagement levels.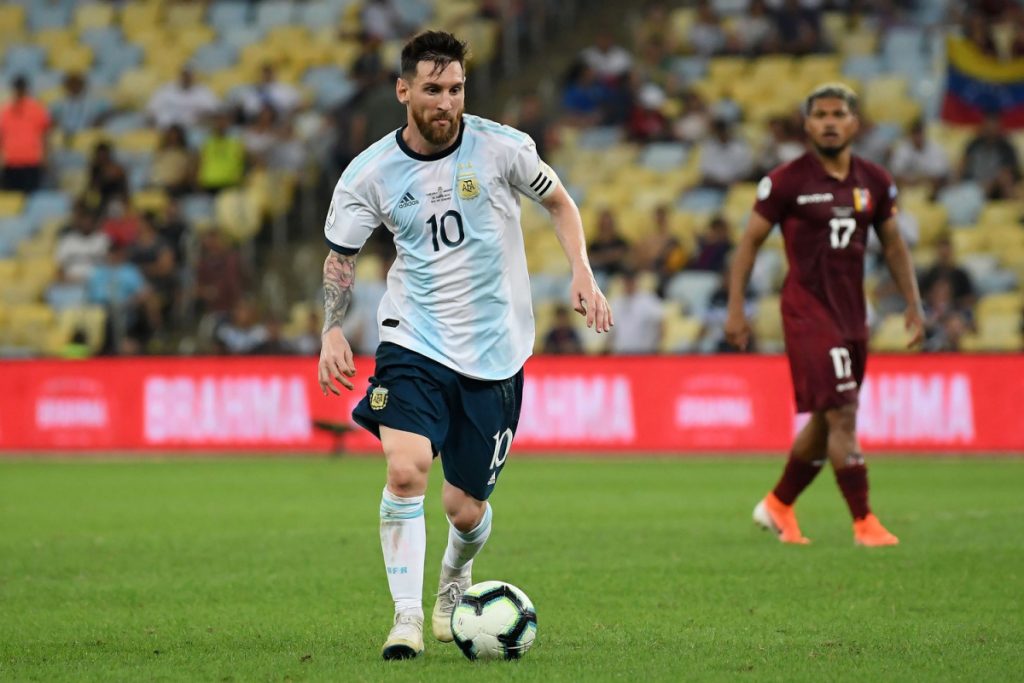 At Football Media, we are working with a number of crypto clients on digital advertising activity across our platform of football sites as well as brand ambassador opportunities and activations. This activity is helping to deliver strong results and connect crypto brands and services with highly engaged audiences through football.
PE: Do you think players need to take precautions when it comes to the partnerships they embrace within the crypto market?
DA: I think that players need to take precautions with all partnerships that they embrace in general, to make sure that they align with their own personal brand, personality and ethos.
When it comes to crypto brands, it's important that players consult agencies and experts that have a full understanding of the crypto sector, sponsorships and activations, in order to help them to make the right decision about what brand partnerships they should align with long term.