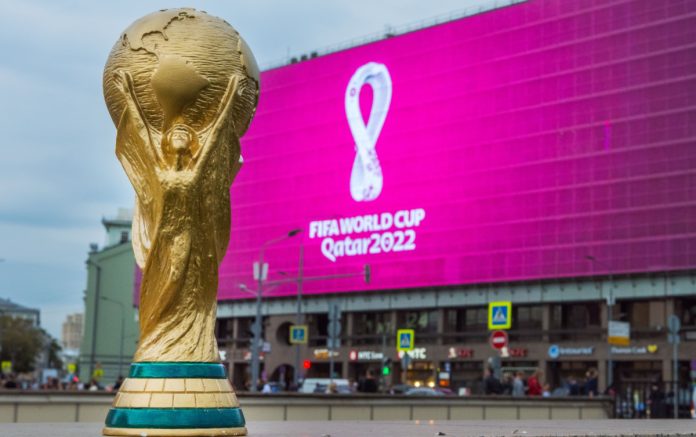 Ahead of the 2022 FIFA World Cup, Visa is partnering with Crypto.com to bolster fan engagement and offer a "first-of-its-kind" NFT auction event. 
Titled 'Visa Masters of Movement", Visa will aim to create an "immersive activation for fans" by providing digital art of some of the football tournament's most iconic goals, minted into NFTs on the Crypto.com site. 
Select fans will also be able to create digital art through their own movements on an interactive pitch, located at the FIFA Fan Festival park in Doha, Qatar. This experience allows fans to mint this digital art into their own NFT powered by Crypto.com.
"As the FIFA World Cup 2022 approaches, we want to celebrate football, art and technology through the lens of what makes the FIFA World Cup so special – widley impassioned fans, legendary athletes and for a few short weeks, the ability to bring the world together in a unique connected way," said Senior VP and Head of Sponsorships at Visa, Andrea Fairchild.
The Visa Crypto.com NFT auction includes artworks of World Cup goals scored by Jared Borgetti, Tim Cahill, Carli Lloyd, Michael Owen and Maxi Rodriguez, created through XK Studios, which tracked the players movement into digital art. 
Fans with the highest bid on each of the five NFTs at the close of the auction will receive the digital collectible in their Crypto.com wallet along with other additional signed memorabilia.
Visa will grant all auction proceeds to Street Child United, a charitable organisation operating in the UK which aims to tackle the widespread stigma that street-connected children face globally.
"The FIFA World Cup is one of the most anticipated sporting events in the world, and we are incredibly excited to give fans a new way to engage with this epic event," said Steven Kalifowitz, Chief Marketing Officer at Crypto.com.
"We are thrilled to partner with Visa in bringing Visa Masters of Movement to life and offering fans the opportunity to create and collect the most unique collectibles at the FIFA World Cup that will live forever on the blockchain."
Visa's announcement comes swiftly after reports confirmed the card network had filed for trademarks related to NFTs and the metaverse.
The partnership with Crypto.com is not the only NFT-related platform launched for the World Cup. FIFA are also giving fans the chance to relive the tournament's most iconic moments with the announcement of its NFT platform, FIFA+ Collect.