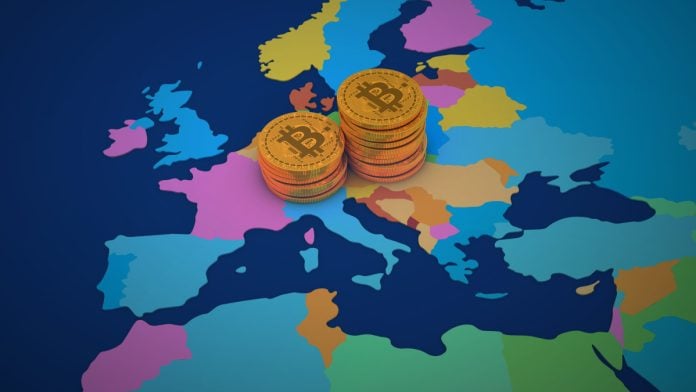 Digital asset management company Ledger has teamed up with Web3 firm Baanx for the latter's European debut of its crypto card offering.
The Baanx 'Crypto Life (CL) Card' is already being offered in the UK through Mastercard. Powered by Ledger's technology, the card allows digital assets to move between wallets in a fast and secure manner.
Christian Rau, SVP Fintech and Crypto Enablement for Mastercard Europe, commented: "Our role is to enable people and businesses to move value digitally, safely and securely. Whether that form factor be traditional fiat or cryptocurrency, it's a personal choice. Our work with Baanx and Ledger is exciting as it's accelerating innovation and empowering this choice in the market."
Furthermore, the CL card is also offering customers reward schemes, with 1% in BTC or USDT crypto rewards (or 2% in BXX – Baanx's native token) each month for any purchase. 
Ledger has stated that the company's future plans for the CL card also includes the introduction of crypto paychecks, where a user can receive their paycheck in a variety of supported cryptocurrencies, including Bitcoin, Ethereum and other stablecoins.
JF Rochet, VP International Development at Ledger, said: "The CL Card powered by Ledger is the first crypto debit card in the world that is paired with the security of Ledger. We now have an easy and secure solution to pay with crypto that also allows you to self-custody until you want to top up.
"We worked with Baanx to integrate the CL Card with Ledger Live, making it available to millions of users. The CL Card powered by Ledger is a real everyday go-to card covering different users' needs."
The crypto card offering was first revealed in December last year at the Ledger Op3n Conference, managing to garner more than 400,000 signatures for the waitlist by March 2022. 
Development of the offering was specifically tailored to include a seamless integration with Ledger Live – Ledger's own crypto trading platform, meaning that Baanx CL card holders who are also on Ledger Live can freely move assets between both accounts.
"The Baanx team has worked hard to develop the card and its game-changing features, working both internally and collaboratively with the Ledger team to roll out the product," added Baanx CEO Garth Howat.
"We couldn't be more excited, as we've built a product which brings card spending and many other exciting features to life specifically for the large Ledger community to use, giving them resilience in the bear market.
"We can not wait to see this partnership thriving and are looking forward to further launching it globally in the months to come."