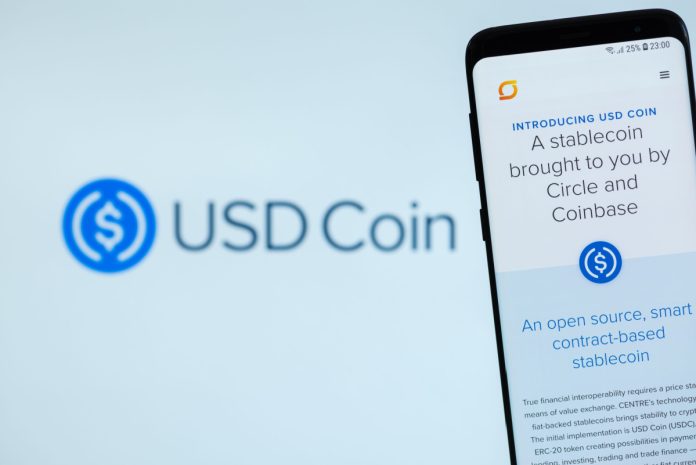 USD Coin issuer Circle has announced that businesses that make payments with the stablecoin can now facilitate transactions via Apple Pay.
Circle aims to integrate Apple Pay to allow for better support for merchants to realise the benefits of crypto and enable crypto businesses to interact with traditional businesses and their customers.
Announced in a blog post yesterday, the deal aims to ensure that Apple Pay can help facilitate crypto transactions for crypto and non-crypto companies by allowing them to buy crypto with Apple Pay on their preferred exchange.
The payment solution will also be made possible for crypto businesses that accept payments from customers who do not use crypto. Circle is looking to help bridge the gap between traditional retail and crypto payments to build a more diverse payment journey.
The company said: "NFT marketplaces, crypto gaming, crypto exchanges, crypto wallets and cross-border remittance providers can help their business grow by making checkout easy with Apple Pay and Circle."
To enable the Apple Pay feature, merchants can connect their Circle payments account to the Apple developer account, which then connects to the payment solution via the use of API integration in the Circle sandbox.
"Apple Pay via Circle makes it easy for your customers to pay online and in apps using their iPhone, Apple Watch, iPad, and other supported devices," continued the firm.
"To pay in apps and on websites in Safari on your iPhone and iPad, simply have customers select Apple Pay at checkout and complete the payment using Face ID or Touch ID."
Circle has confirmed that this is one of many payment solutions it looks to integrate to connect traditional payment rails with digital-native payments.
The USDC issuer announced recently the addition of merchant services that allows for vendors to accept payments of cryptocurrencies such as Bitcoin and Ethereum.
This new feature aims to create a frictionless checkout experience designed to "unlock the benefits of USDC and connect with customers no matter how they choose to pay".
USDC is a stablecoin tethered to the value of the US dollar, which makes it a viable option for first-time crypto buyers looking to engage in the space.