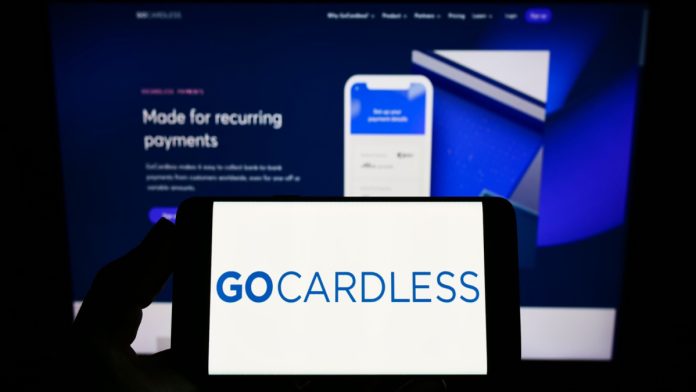 Payment provider GoCardless has announced the launch of its Variable Recurring Payments (VRP) offering that ensures regulatory compliance.
The 'Instant Bank Pay' solution aims to ensure developers and financial service providers have VRP functionality amid the upcoming Competition and Markets Authority (CMA) deadline for 'sweeping approaches'.
Developer docs are already live, with the company announcing a sandbox being unveiled in the coming weeks that can act as a VRP testing ground for merchants as banks roll out the technology to the public.
Duncan Barrigan, Chief Product Officer and Chief Growth Officer at GoCardless, said: "We're delighted to launch Instant Bank Pay for recurring payments, giving merchants a head start on VRPs as banks begin their rollout. 
"We've now had hundreds of conversations with businesses across the country and what stands out again and again is their enthusiasm for VRPs – especially that moment when they realise how this new technology can unlock their future growth plans.
"We're proud to power the payments for these innovative companies so they can get on with what they do best: shaking up the status quo."
Fintech platform Pillar is the latest to partner with GoCardless and therefore at the ready to receive a VRP revamp. 
Barrigan continued: "A great example is Pillar, with its mission to break down credit borders and unlock access to financial products around the world. By tapping into our unique combination of Direct Debit and VRP, Pillar can customise its payment strategy and take advantage of all the benefits of direct bank payments, from lower fees to greater reliability."
Getting into more details about the fruits expected to be handpicked from their mutual partnership, CEO of Pillar Ashutosh Bhatt noted: "Our vision requires a partner that is at the forefront of payments around the world, and that's why we're delighted to team up with GoCardless. 
"We're especially excited about their introduction of VRPs, the first genuine real-time payment mechanism which will give our customers more clarity and control over their payments. Given GoCardless' reputation as a leader in this space, working together was a no-brainer."