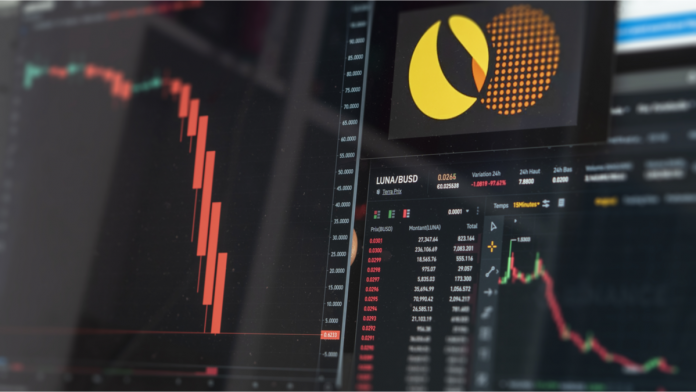 Binance, the world's largest cryptocurrency exchange market, has halted all trading of Terra Luna and Terra USD tokens in the wake of one of the biggest crashes in the history of the crypto market.
The exchange platform has indefinitely suspended trading on its spot, cross margins, isolated margins pairs as the cryptocurrency dropped in value by a staggering 98% in a matter of days.
Various other crypto exchanges, including FTX, Crypto.com, OKX and more, have also started to take steps in addressing the crash which occured at the beginning of this week.
Binance's move to pull support from Terraform details that the exchange market is withdrawing from its contracts with Luna tokens, as Terraform labs has increased the circulation supply of Luna to over 6.5 trillion, massively increasing from the 386 million it released three days ago, according to Terrascope.
This latest push by Terraform Labs is a rapid attempt at pushing its stablecoin in regaining its 1-to-1 peg to the dollar evaluation.
Binance CEO, Changpeng Zhao, outlined the reasoning at length on Binance's decision to halt Luna's activity on its platform via a Twitter thread. 
Zhao explained: "Some of our users, unaware of the large amounts of newly minted LUNA outside the exchange, started to buy LUNA again, without understanding that as soon as deposits are allowed, the price will likely crash further. Due to these significant risks, we suspended trading.
"I am very disappointed with how this UST/LUNA incident was handled (or not handled) by the Terra team. We requested their team to restore the network, burn the extra minted LUNA, and recover the UST peg. So far, we have not gotten any positive response, or much response at all.
Terraform Labs has stated that they will halt its blockchain to "come up with a plan to reconstitute it."