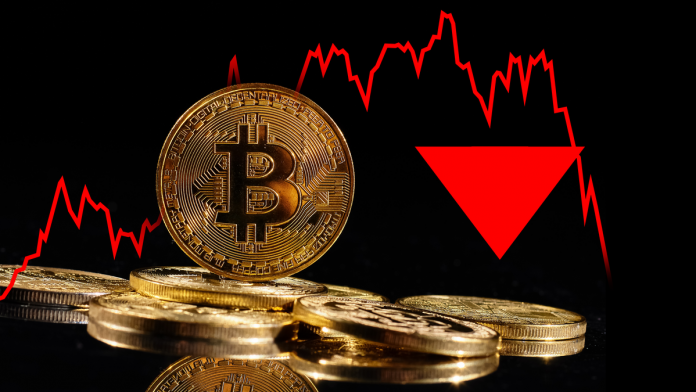 After a major Bitcoin price warning, the cryptocurrency market suddenly crashed last weekend losing $100 billion in value in just a matter of minutes.
Bitcoin, Ethereum and other cryptocurrencies fell dramatically following a company-led stock market sell off amid a 50 point interest rise of federal reserves.
It was reported by Forbes that Bitcoin had suffered a 5% price drop over the weekend, with Ethereum seeing a similar fall. Solana, Cardano and Avalanche all saw a 3% drop in value.
"When the Fed Reserve announced that interest rates would rise by half a percentage point, BTC saw a brief relief rally where the crypto touched $40,000," stated Darshan Bathija, CEO and Co-Founder of Vauld, told the Financial Express.
"This sentiment did not last for long as market participants began panicking over inflation and a potential recession, resulting in equities and crypto markets plunging."
The crypto market has delayed its response to the federal reserve's interest rate warning. Spiking last Wednesday, the crypto market is experiencing the biggest rate hike since 2000, as insiders of the market prepared for a serious decline.
"Fed meetings always signal uncertainty and volatility, which may impact not only digital assets but also broad markets as a whole," Eric Chen, Chief Executive of decentralised exchange protocol injective developer at Injective Labs, said in emailed comments.
"But crypto markets are more attached to the underlying technology and value behind the projects and larger market trends over time have only proven that fact."
Positive steps are believed to be followed after the drop, with Bitcoin maintaining a $38,000 floor price.