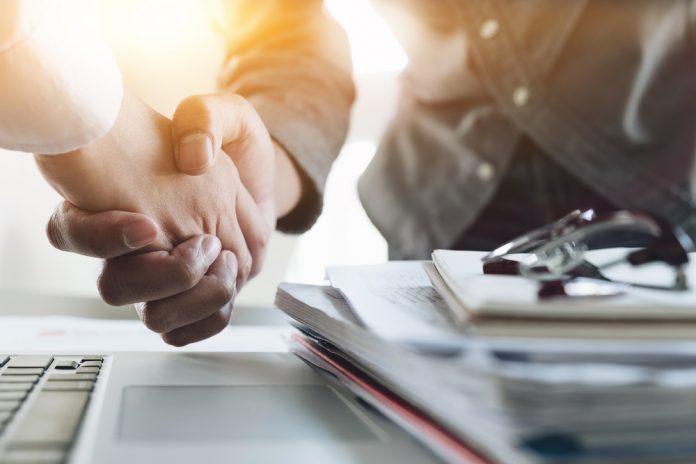 Cashflows has confirmed a partnership with digital commerce platform, BigCommerce, a specialist in open SaaS commerce platform for fast-growing and established brands.
As part of the link, Cashflows' Hosted Payment Page (HPP) and Gateway API have been integrated into BigCommerce to enable merchants to move online and accept payments more efficiently.
Commenting on the partnership, Cashflows' CCO Francesco Tirelli said: "Everything we do is designed to make it easier for businesses to trade, and in that, we realised a common mission with BigCommerce. Through the pandemic, we have witnessed a revolution in the way people shop, with eCommerce finally tipping over into the mainstream. 
"As one of the leading Open SaaS providers, BigCommerce is offering a critical service to retailers and other businesses as they transition to new, digital business models. Via this partnership, we will work in tandem with them to make it even easier for businesses to begin trading and prospering online, therefore supporting the UK's post-COVID economic recovery."
BigCommerce's built-in reporting system syncs with Cashflows' gateway, enabling retailers to measure and track payments on their e-commerce platform. All payment data will be captured by the Cashflows Gateway, reducing the PCI DSS burden on merchants and supporting card security whilst maintaining a smooth payment experience.
In addition, the Click and Play feature through both the Cashflows Portal and the BigCommerce App Store means that additional features and services can be enabled automatically, offering flexibility as merchants' needs evolve. The combination of BigCommerce's open SaaS technology and Cashflows' innovative, modern payments platform will give merchants access to a payments system that can respond and adapt rapidly to changing market conditions and trends.
"Our partnership with Cashflows further illustrates our commitment to providing merchants access to the highest-calibre technologies and service providers available in the industry," added Jim Herbert, GM and vice president of BigCommerce, EMEA. "Cashflows shares our desire to help merchants sell more and grow faster to maximise success, and we look forward to working together to mutually support customers."