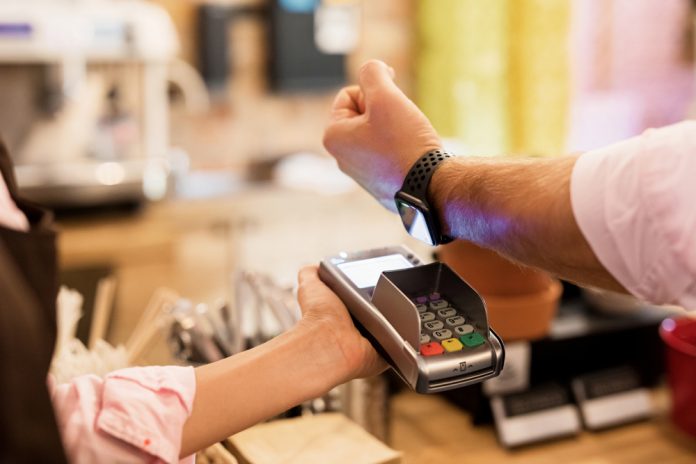 Global payments service provider SumUp has integrated Apple Pay as a payment option for its UK merchant customers, strengthening its overall offering and enabling a 'secure and private way to pay'.
The integration will enable SumUp merchant card holders to hold their iPhone or Apple Watch near a payment terminal to make a contactless transaction, minimising the need for physical contact via pushing buttons or exchanging paper cash.
Apple Pay services are also secured via authentication with Face ID, Touch ID or a device passcode, as well as a one-time unique dynamic security code. SumUp customers will be able to use the service in supermarkets, pharmacies, taxies, restaurants, coffee shops, retail stores, among other locations.
Additionally, SumUp merchant card holders can use Apple Pay over their iPhones, iPads or Macs to make 'faster and more convenient purchases' in apps, on the web using the Safari browser, without having to create accounts to repeatedly input shipping or billing information.
By placing security and privacy 'at the core' of Apple Pay, SumUp merchants use a SumUp Card, which means card numbers are not stored on devices or on Apple servers.
In its place, a unique Device Account Number is assigned, encrypted and securely stored in the Secure Element – an industry-standard, certified chip designed to safely store payment information on the device.
To set up an Apple Pay account, SumUp users open the Wallet app, app '+' and follow the steps to set up their SumUp Card. Once a card has been added to a merchant's iPhone, Apple Watch, iPad or Mac, they can start using Apple Pay on the device immediately.
The integration of Apple Pay is the latest in a series of moves made by SumUp to enhance its merchant and business support network, following on from the recent linking of Google Pay to the SumUp Card function.
Prior to this, in November 2020 the firm collaborated with Mastercard to offer a payment services solution tailored for Ford commercial vehicles across the UK, Germany, France, Italy and Spain.