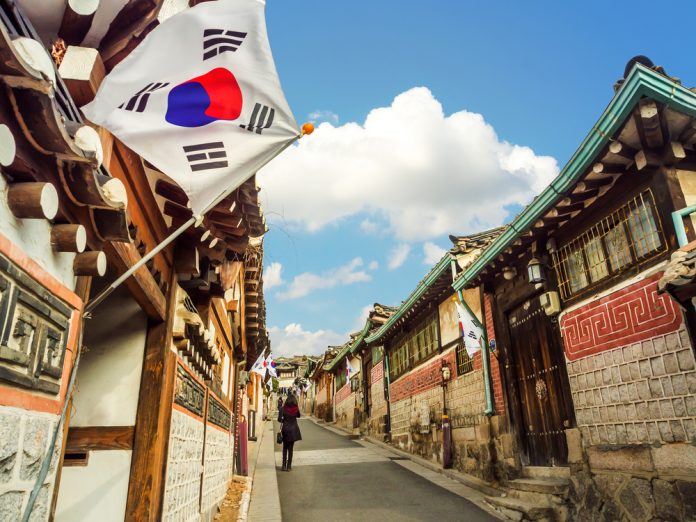 Global fintech, Rapyd has launched its 'all-in-one' payment capabilities in South Korea, through collaborations with a host of payment service providers, KCP, PayLetter and others. 
It means the firm now provides access to a comprehensive suite of South Korean payment options across international and local cards (Hyundai Card, Shinhan Card, Samsung Card), mobile wallets (Kakao Pay, Samsung Pay, Toss, and PAYCO), bank transfers, vouchers, and carrier billing.
Joel Yarbrough, Vice President for Asia Pacific, Rapyd, commented: "South Korea is setting many trends in Asia Pacific, and digital payments are not an exception. This market is seeing fast adoption of mobile wallets, such as Kakao Pay, and is incredibly rich in payment services.
"While competition is heating up and the market is becoming more segmented, the overall pie of Korean mobile payments keeps growing. With the launch of Rapyd's payment capabilities in South Korea, we are able to bridge the global eCommerce players to a vibrant and exciting Korean market opportunity, and create a truly native South Korean Payment experience."
According to eMarketer, South Korea is one of the world's top five eCommerce markets by retail eCommerce Sales volume, accounting for $113 billion sales in 2019. And COVID-19 has further contributed to the rise of digital payments in the country.
According to GlobalData, South Korea's share of cash in transaction volumes is expected to decline to 37.2% by 2023, while non-cash payments will account for two-thirds of payment volumes. The pandemic has also given rise to social distancing, causing a decline in in-store purchases. These are being offset by rising e-commerce spending.
Jaewook Noh, Managing Director, KCP, commented: "South Korea is one of the world's most mature payment markets in the world, and we welcome an opportunity to collaborate with Rapyd and bring Korea closer to the global eCommerce ecosystem. Our partnership is an example of 'local going global': it is an attestation of our commitment to building customer-centered experiences, while also supporting the growth of the global Internet economy."
South Koreans are also quickly moving towards new and emerging payment technologies. According to the Rapyd Asia Pacific eCommerce and Payments Guide 2020, 36% of South Koreans chose mobile wallet payments (also known in South Korea as Simple payments) as their most preferred payment method. Kakao Pay was used by 41% of respondents, followed by Samsung Pay (32%), PAYCO (21%), and Toss (21%). Local cards such as Shinhan, KB, Hyundai, and Samsung Cards are the second most preferred payment methods in the country, chosen by 30% respondents.
Alex Choi, CEO, SENTBE, added: "We are pleased to be collaborating with Rapyd, a vital partner in helping SENTBE expand globally as a total FX solution company. As we have recently acquired a Payment Gateway Licence in Korea, we are also looking forward to being a solid infrastructure partner for Rapyd in the near future."