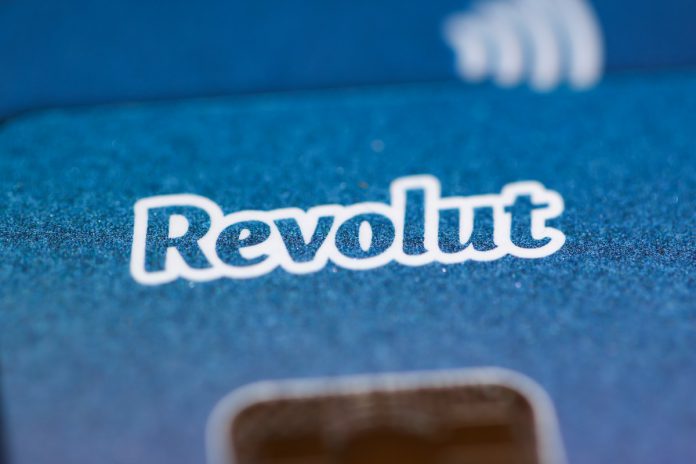 European fintech Revolut has announced ambitious global expansion plans thanks to a new agreement with Visa.

The London-based neobank is set to utilise Visa's "brand, scale and global acceptance footprint" to extend its offerings into five new regions and 24 new markets – ultimately bringing its total to 56 markets globally.

"We are excited to build upon our existing collaboration with Visa, the world's leader in digital payments, which will bring to life our shared vision for seamless, innovative payment experiences," commented Nikolay Storonsky, founder and chief executive officer, Revolut.

"The new global agreement with Visa is timely for Revolut as we move into a number of new markets to offer even more consumers the control, flexibility and innovative features that our European customers have been benefiting from for years."

Founded in 2015, the challenger bank offers consumers a range of digital financial services via a mobile application, including currency exchange, budgeting and person-to-person (P2P) payments.

Initially Visa will enable Revolut to launch in Australia, Brazil, Canada, Japan, New Zealand, Russia, Singapore and the United States.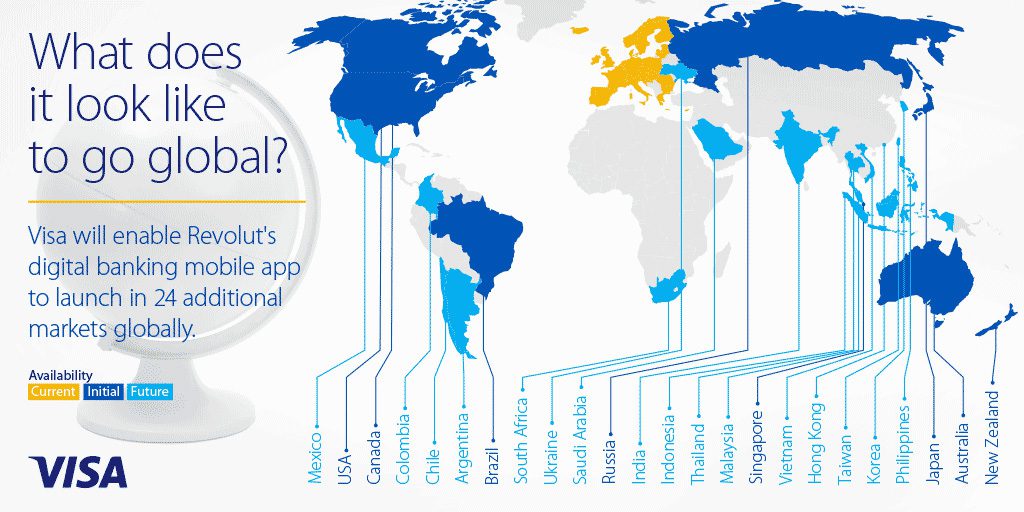 The two will then target a range of other countries globally including: Argentina, Chile, Colombia, Hong Kong, India, Indonesia, Korea, Malaysia, Mexico, Philippines, Saudi Arabia, South Africa, Taiwan, Thailand, Ukraine and Vietnam.

"Revolut has made great strides in delivering innovative and unique experiences to consumers in Europe," added Jack Forestell, chief product officer, Visa.
"We are thrilled to extend our relationship as Revolut looks to achieve their global growth ambitions and collectively drive increased volume on the Visa network."

"With Visa being accepted at nearly 54 million merchant locations across more than 200 countries, we have the scale, experience and expertise to help fintechs like Revolut go global."
Revolut recently announced plans to open a new customer service centre in Portugal that will employ 400 people.