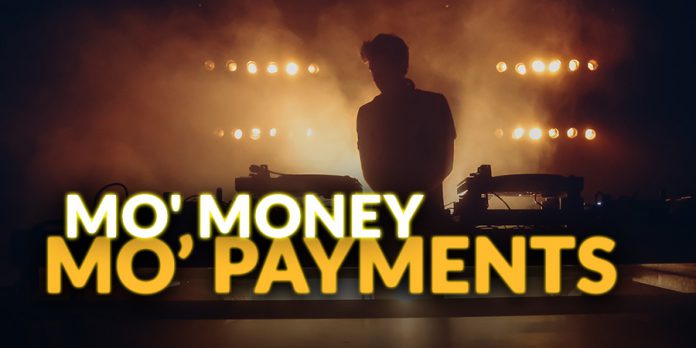 Whether you're trying to become the next Jay-Z, the next Katy Perry or you just pop the radio and singalong, music is undeniably a vital aspect to society – as are payments.

So we here at Payment Expert decided to reach out to industry figures to see what music means to them and hopefully help everyone "learn to treat life to the best, put stress to rest."

DJ… SPIN THAT

Taking us into the weekend is Warren Russell (W2 Global Data, CEO) with some real heavy headbangers before revealing his classic karaoke track. 

PE: You're entering a packed arena, what song blasts out?
Russell: Just listen to this and you will see why – it has a great beat and as far as walk on music, the lyrics couldn't be more apt.
PE: What one song gets you in the mood for a boogie?
Russell: Undoubtedly a true floor filler, I am yet to meet anyone who doesn't like it and everyone loves to have a bit of a jump up and down to it.
PE: What song would you consider a guilty pleasure?
Russell: An 80's classic that everyone loves to sing along to, if they deny it they are lying! Put it on and count the people not singing…
PE: What typifies your lazy Sunday?
Russell: In terms of music, I don't really 'chill out' but I'll happily lie on the sofa immersed in Corey and Co though. It doesn't have to be Adele for you to relax.
PE: What song reminds you of your childhood?
Russell: My older brother was a huge Guns N' Roses fan so it was always being played in our house, and you have to love the white leather jacket….
PE: And finally, what's your go to karaoke song? Don't worry… we won't be asking for a recording!
Russell: It's a crowd pleaser every time, need I say any more? It's probably on most people's Apple Music/spotify playlist somewhere!