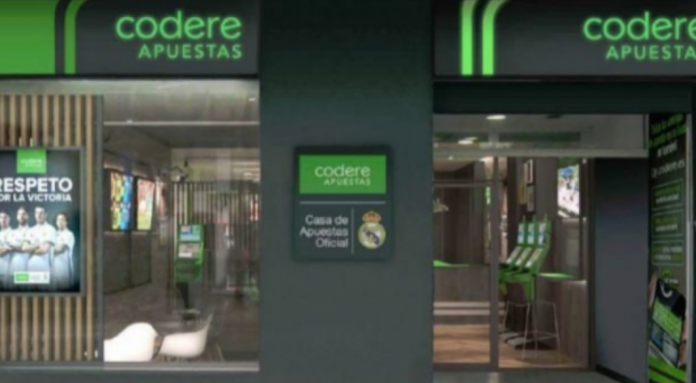 Declaring a major milestone achieved in its ongoing corporate digitisation strategy, Bolsa Madrid gambling group Codere SA has announced that its entire global workforce and business units will be supported by a new operating system.
The Spanish legacy gambling group, last week unveiled its new 'Microsoft Azure Stack (MASaaS) operating framework', powered by Telefonica in-partnership with Hewlett Packard Business Enterprise
Updating the market, Codere leadership stated that an end-to-end MASaaS framework was needed to power Codere global ambitions, whilst improving day-to-day operations and enhancing the firm's technical capabilities.
In the presentation of its new operating structure, Codere governance highlights the following group-wide operating benefits: –
Supporting Codere global growth structures with a unified data infrastructure maintained by Telefonica's Basque Country data centre.
Aligning Codere operating teams and day-to-day work functions by utilising a unified MASaaS operating system
Improving all-round deployment of Codere global product inventories
Delivering faster integration of market licensing provisions – payments, fraud, ID verifications, banking networks etc…
Bolstering Codere all-round security networks for regional, integrity, data-transfer and confidentiality provisions.
Enhancing Codere's ability to meet individual market scale propositions
Lowering Codere global operational costs
Optimising Codere data storage and data transfer efficiencies.
Miguel Ángel Prieto Hortal, Head of DevOps at Codere stated to Spanish Industry news source InfoPlay.es, that the gambling group had allocated 20% of its technology budget in developing and delivering its new MASaaS operating system.
Entering 2019, Codere governance moved to soothe investor concerns, presenting the Spanish legacy gambling group's 'Horizon 2021 – corporate transformation programme', in which the company's executive team detailed that Codere would focus on three key areas of growth – delivering a digital makeover, securing new Mexican licenses and entering/expanding within the target market of Brazil