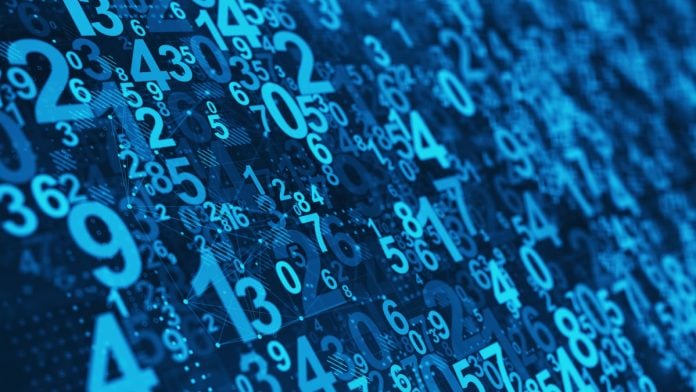 Number crunching is a key component of the payment industry, with digits scattered across the sector's key stories.
Each week, Payment Expert digests these digits and brings an overview of the past payments week in numbers. This edition explores the UK inflation's effects on SMEs, as well as some of the latest high-level regulatory failings.
UK inflation drops to 8.7% but is it enough to protect SMEs?
For the first time in almost a year, UK inflation has crawled down to 8.7 points after looming above the psychological border of 10 percent since August of last year.
This is certainly good news for all small to medium businesses who have long cited spiking prices as their main concern. However, Derek Ryan, Managing Director of Bibby Financial Services, thinks that SMEs are 'not out of the woods yet'.
"We may not be entering recession but we can't rest on our laurels; fueling small business resilience and confidence will be critical to getting the UK economy back on track," Ryan commented.
UK SMEs 'not out of the woods yet' as inflation edges below 10%
The CMA names five high street banks in competition failings probe
The UK Competition and Markets Authority (CMA) has announced that it is investigating five major banks on the accounts of alleged insider trading that occurred between 2009 and 2013.
While two of the banks – CitiBank and Deutsche Bank – confirmed that some of their employees' actions might have endangered the integrity of the market's competition, the CMA has so far claimed that no assumptions should be made while the investigation is ongoing.
Five banks under CMA investigation over competition laws
Meta given £1bn fine over 'careless' user data transfers in Europe
Facebook's parent company Meta has received a major financial blow over insufficient action taken to completely protect European users' data when transferring over to the US.
The fine (£1bn) has been requested by the Irish Data Protection Commission, which is responsible for Meta's regulatory oversight across Europe.
Meta executives have come forward with a statement on the situation, in which they explained: "We are disappointed to have been singled out when using the same legal mechanism as thousands of other companies looking to provide services in Europe.
"This decision is flawed, unjustified and sets a dangerous precedent for the countless other companies transferring data between the EU and US."
Meta fined record £1bn over EU data protection violations
TD Bank sued over failed $13b First Horizon acquisition
The Arbitrage Fund has filed a lawsuit against TD Bank after the latter pulled out of a $13b acquisition deal with First Horizon Bank in early May.
According to the court document, TD Bank's termination of the acquisition was also accompanied by misleading omissions, which were responsible for a 33% decline in First Horizon shares that ultimately led to many shareholders losing money.
In a statement, TD Bank said: "TD's public disclosures are accurate. The lawsuit is without merit and TD will vigorously defend it."
TD Bank sued by First Horizon over its failed acquisition
Frost rushes to help household spending amid 17.3% broadband price spike
With broadband services experiencing a noticeable price hike, fintech Frost has revealed the latest in its offering to curb consumer spending.
The new tool can list all cheaper alternatives to the user's current broadband plan that are available, as well as notify them about any upcoming contract changes that might affect how much they pay.
Pawel Oltuszyk, Frost's Co-Founder, said: "By providing an easy-to-use platform that empowers individuals to make better financial decisions, we hope to help millions of households regain control of their personal finances."
Frost unveils 'valuable' broadband switching tool to help the household budget