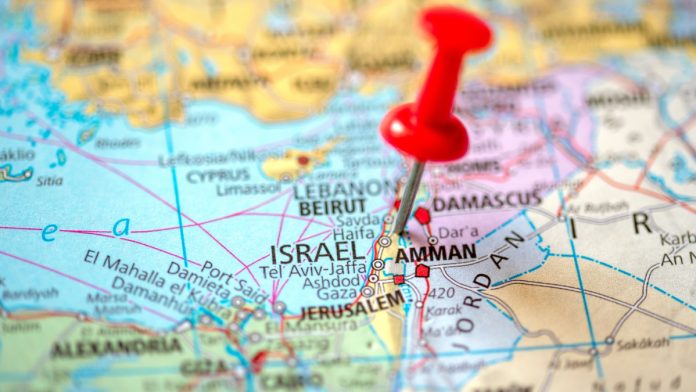 Payments platform Airwallex is looking to support Israeli businesses in digital growth by setting up a headquarters in the region. 
As part of the firm's strategy to expand into new markets, Airwallex has chosen Tel Aviv due to a 'strong customer demand' and a 'thriving technology ecosystem'.
Airwallex already has business relationships with some of Israel's most prominent tech companies like Papaya Global and OurCrowd, as well as partnerships with international entities such as Shein, Plum, and Navan that have contributed towards its understanding of the local market. 
Pranav Sood, General Manager EMEA at Airwallex, said: "Setting up local operations in Israel is just the first step in our ambitious plan for expansion across EMEA in 2023. Israel is at the forefront of tech innovation and a global hub for high-growth startups.
"Israeli technology businesses are 'default global' and we have already seen the impact that our payments and financial infrastructure can have for them as they grow across borders."
As part of the expansion, Airwallex has appointed Or Liban as Head of Israel and the Middle East, who has previously served as Google's Head of Global Partnerships and was part of the Israeli Prime Minister's cabinet.
"I'm excited to welcome Or to the team – he will be instrumental as we supercharge our operations in Israel and the Middle East," Sood added.
On his appointment, Liban commented: "I'm delighted to join Airwallex as we continue our global growth momentum into Israel and the Middle East. Technology is core to unlocking the power of global payments, and digital trade is front and centre for economic development throughout Israel and the Middle East.
"Airwallex's unique financial infrastructure and embedded finance capability is a winning combination as businesses look for new revenue streams through global expansion or are interested in improving their bottom line through cost-efficiency gains.
"I could not be more excited to partner with the talented Airwallex team and support new and existing customers as we expand our footprint in the Middle East."
Airwallex is an Australian company founded back in 2015 and has so far reached $5.5bn in market value and more than $50bn in annualised transaction volume spanning across a global portfolio of business collaborations.