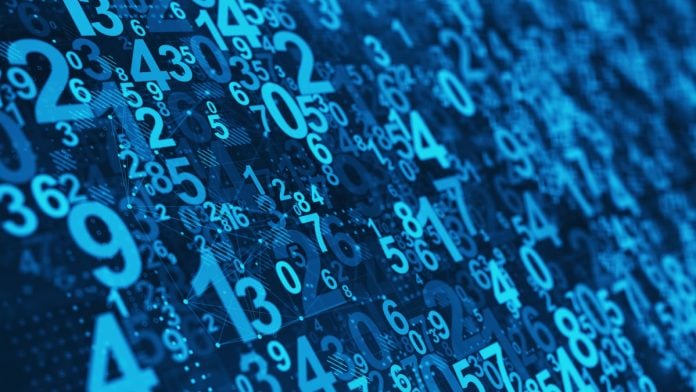 Number crunching is a key component of the payment industry, with digits being scattered across the sector's key stories.
Each week, Payment Expert digests these digits and brings an overview of the past payments week in numbers. This edition explores significant developments in both the UK and Brazilian tech sectors.
Brazil's payments industry welcomes 200 new employees
A total of 200 new job opportunities will be opened across Brazil's payments sector after fintech InComm Payments decided to expand its operations in the country and open up a new specialised tech hub.
The hub will provide local companies with the tools necessary to develop payment services in the region and scale up their international business.
Mark Holt, CIO of InComm Payments, said: "Our new hub seeks to further strengthen Brazil's talent pool by creating opportunities for both students and seasoned professionals to enhance their skill sets and explore new possibilities for their careers."
InComm Payments brings new hub to develop Brazil's financial ecosystem
Renasant Bank secures four-year MLS branding deal
Financial institution Renasant Bank has strengthened its position in the US sports sector by securing a four-deal partnership extension with Major League Soccer side Nashville Soccer, remaining the team's only kit partner after they initially struck the deal back in 2019.
John Oxford, Renasant's Chief Marketing Officer, commented: "We are very excited to announce the continuation of our partnership as the Official Bank and jersey sponsor with Nashville SC.
"Both on the pitch and in the community, our partnership is placing Renasant as the financial services provider of choice in the markets we serve, and we look forward to many more years of success."
Renasant Bank adds four years to Nashville SC sponsorship deal
NatWest improves fraud detection rates by 135%
NatWest has reported a considerable increase in the number of fraud cases detected this year after the bank successfully brought crime management tool Featurespace on board in what both have lauded to be a "modern approach" to an evolving challenge.
With financial scams such as authorised push payment fraud (APP) becoming more prominent globally, the link between NatWest and Featurespace has brought the bank a boost of 135% in fraud detection rates and 75% less false positives.
Martina King, CEO of Featurespace, commented: "NatWest should be congratulated for taking a modern approach to solving a huge challenge for their company and their customers. They have demonstrated the benefits to be achieved through innovation and partnership."
NatWest unites with Featurespace to significantly strengthen fraud detection rates
Kaspersky reveals 37% of all Nigerians fall victim to fraud
Kaspersky has revealed that a substantial part of Nigeria's population has fallen victim to fraud at some point in their lives. In a proprietary study conducted by the firm's digital payments arm, 37% of all surveyed reported at least one instance of fraud they've experienced.
Most of the time the value of what has been stolen does not exceed USD $1,000, with only 3% of respondents going through a loss of more than that amount.
Kaspersky has also revealed that the firm blocked a total of 161,272 financial threats in 2022 that have tried to extract sensitive information such as credit card numbers and login credentials.
Emad Haffar, Head of Technical Experts at Kaspersky, said: "It's increasingly important to know how to interact securely with any emerging technologies, including online banking and mobile wallet services."
Kaspersky: 37% of Nigerians victims of digital payment fraud
Barclays chosen by government to distribute a £12m digital growth grant
The UK government has picked Barclays' Eagle Labs to allocate a total of £12m in grants to fuel the UK tech economy.
Through the funding, the government aims to ensure that UK tech startups flourish in an environment that enables sustainable growth, and that companies are supplied with everything necessary to scale up their business within two years.
Paul Scully, Minister for Tech and the Digital Economy, said: "Through the government-funded Digital Growth Grant, Eagle Labs will offer support and opportunities to help tens of thousands of startups and scaleups unlock their full potential. This is central to our plans to make the UK a tech and science superpower."
Barclays £12M government-backed program to boost UK tech sector