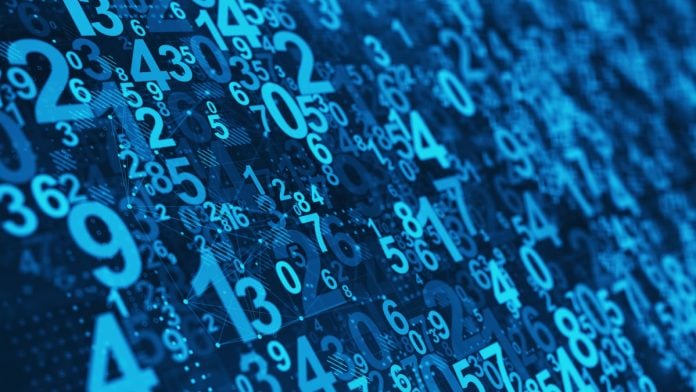 Number crunching is a key component of the payment industry, with digits being scattered across the sector's key stories.
Each week, Payment Expert digests these digits and brings an overview of the past payments week in numbers. This edition explores the growth of Manchester's fintech sector and the potential future of crypto exchange FTX.
Sightline confirms 12% of US gamblers exhibiting risky payments behaviour
The International Gaming Institute (IGI) of the University of Nevada, Las Vegas, has collaborated with payments provider Sightline Payments to reveal that around 12% of US gamblers exhibit payment behaviours that are often related to gambling harm.
Using its proprietary database to evaluate more than 100 million transactions done on a host of gaming verticals, Sightline has examined various behavioural patterns across online sports betting, land-based and online casinos, pari-mutuel, and the lottery.
Dr. Kasra Ghaharian, Senior Research Fellow at IGI, said: "As digital payments have helped fuel the immense growth of online sports betting and online casino, understanding how digital transaction data can identify potentially harmful behaviours is critical for helping people wager responsibly."
UNLV research reveals payment habits of 12% of players demonstrate 'potentially risky' gambling behaviour
LI.FI raises more than $17m in funding to develop the Web3 space
LI.FI has successfully managed to raise more than $17m in Series A funding co-led by CoinFund and Superscrypt.
The decentralised finance provider highlighted that the funds will be used to provide firms looking to move their financial operations over to Web3 with the support needed to do so.
Einar Braathen, Investor at CoinFund, commented: "As we welcome an increasing number of builders and users to Web3, infrastructure to abstract away cross-chain transactions and liquidity aggregation is critical for adoption.
"LI.FI has a unique position as not only the go-to place for consumers for cross-chain transactions, but also the first stop for developers and traditional financial institutions."
LI.FI receives $17m in funding to help DeFi expansion
Manchester's £1bn fintech sector second-largest in the UK
Market analyst Whitecap Consulting has released its latest report in which it paints the Greater Manchester fintech sector as the second-largest fintech contributor to the UK economy, racking up more than £1bn in a few years.
While still trailing behind London, Manchester has so far managed to open up 10,000 fintech jobs, with the local fintech market experiencing a 67% increase over a three-year period.
Joe Manning, Managing Director of MIDAS – one of the report's collaborators, said: "Greater Manchester's fintech status is a clear representation of how our city-region is working in partnership on our long term digital and innovation strategies."
Report: Manchester is UK's 2nd largest fintech sector contributing £1bn to economy
UKGC hits TGP Europe Limited with a $320k fine over social responsibility
The UK Gambling Commission (UKGC) has issued a £316,250 penalty to TGP Europe Limited for failings relating to anti-money laundering (AML) and social responsibility practices.
In a hearing, the UKGC stated that TGP had allowed players to continue wagering despite triggering multiple safer gambling alerts, including cases of stolen ID that have led to unusually large sums of money being moved around on the operator's network.
The UKGC stated: "This case serves as a reminder to gambling operators of the importance of maintaining robust AML and social responsibility protocols to prevent potential breaches and protect their customers."
TGP Europe hit with £320k in fines as UKGC issues AML penalty
FTX looks at relaunching after recovering $7.3bn in assets
Disgraced crypto exchange FTX is trying to rise up from the ashes, the firm's attorneys have claimed at a bankruptcy hearing.
According to FTX Lead Attorney Andy Dietderich, the company has successfully recovered around $7.3bn in liquid assets under its new management in the face of John J. Ray III.
Dietderich added: "There are possibilities that customers could have an option to take part of their proceeds that they would otherwise receive in cash from the estate and receive some kind of an interest in the exchange going forward."
FTX considers future relaunch after recovering $7.3bn