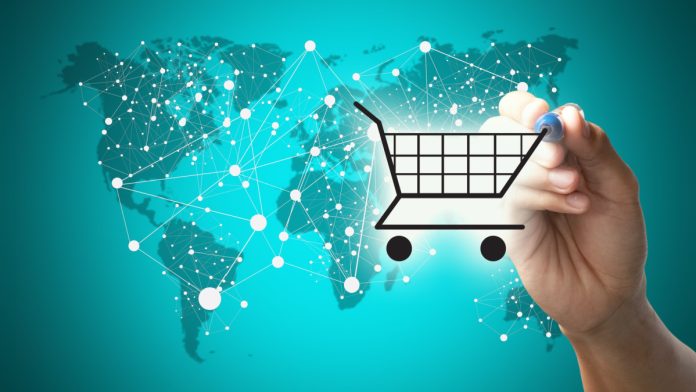 Market analysis firm Juniper Research recently published a study where the firm identifies that the global eCommerce market is expected to reach around 4.4 billion users by 2027 – a significant increase from the 3.1 billion in 2022.
According to Cara Malone – the report's author and Senior Research Analyst at the firm – the biggest contribution to this growth will be spearheaded by the Asia Pacific region, amounting to more than 70% of the new eCommerce users flow.
For Payment Expert, Malone expanded more on her findings and what they could mean for the payments industry.
Payment Expert: How do you see the global eCommerce market developing over the next five years?
Cara Malone: The pandemic caused a major surge in growth for eCommerce, however the current cost of living crisis is having a global impact on eCommerce, causing a slowdown in growth.
This is due to the influence from events such as the Ukraine-Russian war, which has played a significant role in inflation in developed markets, leading to people spending less and becoming more cautious with their money. eCommerce is therefore experiencing a slowdown in growth.
It is important for eCommerce merchants to focus on existing customers and improve their retention rate, which can be achieved through services such as having reliable eCommerce payment systems.
PE: What role will the Asia Pacific region play in this development and why?
CM: Countries in the Asia Pacific region are anticipated to be key drivers for eCommerce growth, accounting for 70% of new global eCommerce users by 2027. India is one of the countries greatly contributing to this.
India's UPI (Unified Payments Interface) has been a continued success in digitising payments, having a great impact on eCommerce in the country. The super app model has also seen significant success within Asia Pacific, and is accelerating growth.
PE: How can payment service providers efficiently tackle new eCommerce markets?
CM: When reaching new eCommerce markets, payment service providers need to take great consideration into fraud and security. Fraud detection and prevention can sometimes be overlooked, as it causes friction in the checkout process, however there is a growing need to implement fraud detection and prevention services, especially as regulatory requirements governing payments have developed. It's also important they push for two-factor authentication systems and EMV partners introducing 3DS2 to tackle online fraud.
PE: In what way can open payment platforms help boost eCommerce growth?
CM: Open payment platforms enable the whole process to be simpler for merchants encompassing aspects of a transaction into one system. Merchants will be more inclined to use a payment provider which already has a well-established partner ecosystem, which can be incorporated into its modular payment services. Therefore it is important for payment vendors to consider a more in-depth and all-encompassing solution, utilising a variety of partnerships.
PE: How do priorities shift for merchants as the eCommerce market expands?
CM: As eCommerce markets expand, merchants should start to consider utilising and analysing the growing amount of data that is provided. This data can range from clicks per page, to the average number of products people add to a cart and the average length of time between visiting a page and completing a purchase.
The data can be used to fuel predictive analytics, helping to further understand consumer purchasing behaviours, as well as predicting how consumers will behave in the future. Understanding consumer behaviour will help elevate the shopping experience, optimise the pricing, provide the best payment options for consumers and improve the security of online payment.