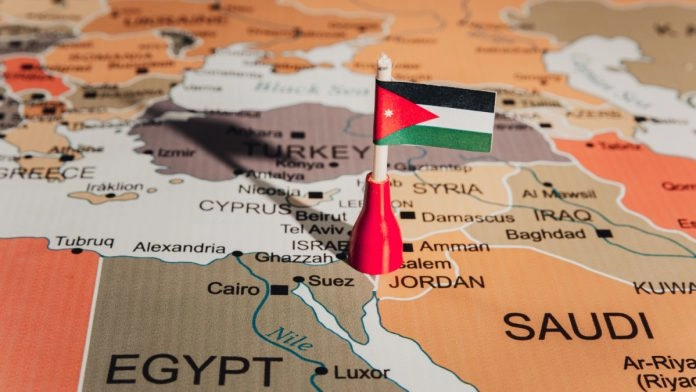 Open Banking provider Salt Edge has announced that it will further expand access to its API solutions to the Middle East with the Hashemite Kingdom of Jordan.
Jordanian banks and financial service providers will be able to fast track their time-to-market product offering as the Kingdom aims to innovate its financial ecosystem.
The Central Bank of Jordan (CBJ) has openly welcomed the arrival of Open Finance into the country by issuing the Open Finance Framework in December of last year, which is mandatory for all banks and e-money institutions operating in the region.
According to the framework, financial service providers need to allow authorised third-party providers unobstructed access to accounts and customer data through an API, with a deadline to become fully compliant with regulations by the end of 2023.
Alina Beleuta, Chief Growth Officer at Salt Edge, commented: "As the Middle East is taking confident steps to accelerate its position as a global financial hub, we are thrilled to see countries like Jordan taking proactive measures to achieve this.
"The newly issued guidelines represent a step toward broader financial inclusion and cutting-edge technologies, all of which are enabled by Open Banking. Due to Salt Edge's ready-to-go solution, Jordanian banks can comply with Open Banking in one month only.
"Instead of focusing on compliance, banks operating in the Kingdom will be able to set up procedures and strategies to build a myriad of successful business use cases."
Salt Edge has already established a presence in the Middle East, with some of the more known clients using its services being the Jordan Ahli Bank and Byblos Bank.
"Salt Edge has all the tools and vast expertise to help financial players in the region, such as banks, SMEs, lenders, and various financial service providers, kick start their Open Banking journey," added Beleuta, after which she went on to explain the peculiarities of the Jordanian market.
"Compared to other countries in the region, Jordan has a slightly different regulatory approach toward the interaction between banks and third parties – these being under contractual agreements and, as a result, adding an additional layer of friction.
"In order to establish the relationship, the bank will need to find a mechanism for identifying and verifying the third party, another task that can be handled by Salt Edge."