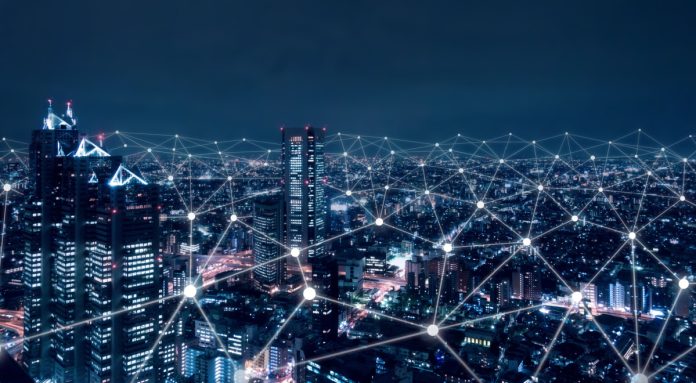 Small and Medium Enterprises (SMEs) are accelerating their efforts to move towards digital/fintech platforms in light of economic uncertainty, according to Airwallex.
The Australian fintech provider surveyed over 1,500 UK and US SMEs and found that almost half (48%) of US firms are "moving even more aggressively to digital/fintech platforms and away from traditional banking services".
The 52% rest of US SMEs, along with 33% of UK-based businesses, have already made the shift towards a digital-centric platform, with 41% of UK and 27% of US SMEs intending to make the shift in the next two years.
The Airwallex research comes after global economies are facing the increasing risk of heading into a recession, as inflation continues to soar in prominent countries such as the UK, most recently rising to 11.1%, the highest since 1981. 
This will no doubt have an adverse effect on SMEs, who often do not have the financial capabilities to withstand financial collapses. Airwallex revealed that SMEs are relying on technology to avoid unnecessary costs due to the current economic environment.
A significant 91% of US SMEs and 85% in the UK would consider adopting a digital/fintech solution over traditional banking services. The shift to fintech is underpinning many SMEs' ambitions for expansion abroad as well.
While many in the UK (68%) and US (82%) see an opportunity to scale or expand to new markets despite the market slowdown predicted ahead, nearly half of US (46%) and UK (42%) SME decision makers do not feel they have a sufficiently agile financial infrastructure to support this expansion.
In fact, 78% of US respondents and 65% of UK respondents say they need the agility of a fintech platform to responsibly manage growth across borders. The appetite amongst SMEs for fintech adoption is reflected by their ambitions for growth in 2023, with the majority of SMEs in the US (82%) and UK (71%) planning to expand into, or further into, international markets next year.
Pranav Sood, GM, EMEA at Airwallex, commented: "As domestic economies struggle or shrink, SMEs are looking overseas for growth potential. But this is easier said than done.
"Many SMEs may have solid roots in their home market but lack the infrastructure, licences, and expertise to enable sustainable cross-border growth.
"Fast and agile scalability is the holy grail for SMEs turning their attention to new markets, and our research shows they recognise the role fintech solutions – rather than traditional banking – can play in helping them to achieve their growth ambitions.
"Ultimately, fintechs are playing – and will continue to play – a critical role in businesses' growth into new markets. Providing easy ways to connect payment and money movement solutions across different geographic regions will not only support SMEs as they hunt for growth opportunities in new markets next year, but also set them up for success as they continue to expand their global footprint in future."