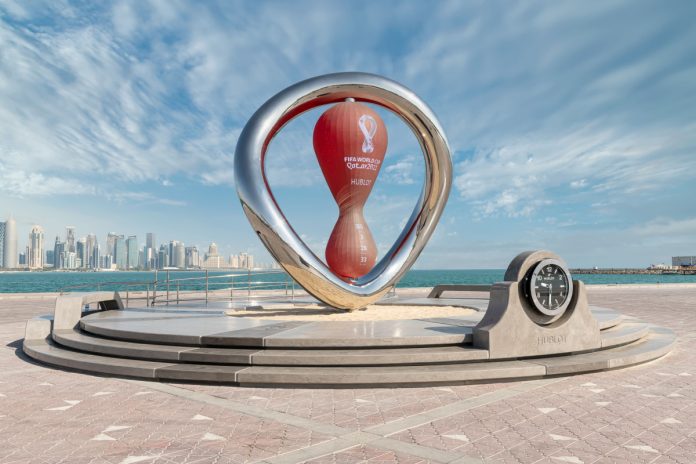 During the upcoming FIFA World Cup in Qatar, Visa will integrate 5,300 contactless payment terminals at all venues making it the most "payment-enabled FIFA tournament ever".
FIFA's official payment technology partner Visa will also pilot payment innovation initiatives during the World Cup, which include instantly-issued prepaid cards with animated art, supported by facial biometric payments.
Contactless payment terminals will be accessible across eight stadiums in Qatar and the FIFA Fan Festival as the country is expected to greet up to one million fans across the world to attend the tournament.
Visa intends to introduce a number of digital payment solutions to the Middle Eastern country, including several limited pilots to demonstrate how the card network seeks to innovate its payment solutions.
'Pay With Your Face' will be the first time the recognition technology will be used in Qatar, allowing customers to authenticate payments using their face without the need for a physical card or mobile phone.
As well as animated prepaid card designs, which come with a QR code for instant top-ups, Visa will launch 'Visa Tap to Phone' alongside three Qatar-based banks for a seamless payment journey to manage the influx of tourist payments.
Visa is also aiming to make transport payments across Doha as seamless as possible with 'Tap to Ride', enabling contactless payments in taxis via the use of mobile phones to make journeys to and from matches faster and more convenient.
"As FIFA's long-standing partner, Visa wants to give football fans from around the world the best way to pay in Qatar, while experiencing exciting new innovations such as the fusion of art, football and technology at Visa's Masters of Movement venue," said Dr Saeeda Jaffar, Senior VP and Group Country Manager for GCC at Visa.
"With thousands of contactless payment terminals, FIFA World Cup Qatar 2022 promises to be the most payment-enabled FIFA tournament ever for the more than one million fans coming to enjoy the magic of football."

Earlier this month, Visa unveiled its Masters of Movement digital experience, allowing fans to interact with NFTs designed for the World Cup which can be auctioned off on Crypto.com.