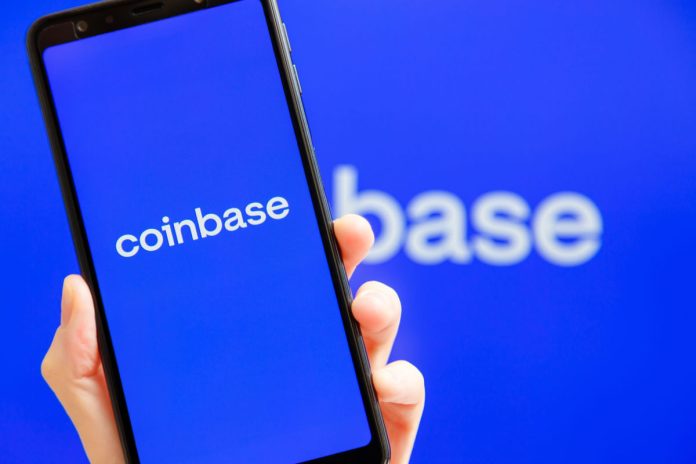 Coinbase has partnered with Open Banking provider, TrueLayer, to launch Easy Bank Transfers.
The crypto exchange platform will integrate Open Banking capabilities to enable customers to make 'near-instant, fast, secure fiat deposits' for UK retail investors, aiming to bolster its crypto ecosystem. 
Coinbase claims its platform is one of the first in the crypto exchange sector to offer open banking payments, which have become integral in the fintech and payments space.
"Coinbase's mission of increasing economic freedom in the world means making it easier, safer and faster for customers to interact and engage with the cryptoeconomy, reducing the frictions of today's banking system," said Daniel Seifert, Regional Managing Director, EMEA at Coinbase.
"We're therefore very pleased to be partnering with TrueLayer to be able to offer our customers fast, secure and convenient in-app deposits."
Users will now be able to link their bank and Coinbase accounts to initiate Easy Bank Transfers, without the need to manually enter bank account details.
Implementing TrueLayer's technology will help reduce the risk of errors and failed payments by eliminating the friction of manually data entry, whilst also saving the user time to provide a more seamless customer journey.
When adding funds to their account, users can authenticate their payment directly from the mobile banking app and confirm their payment. The user will then be redirected back to Coinbase as funds arrive in their account "in minutes" so funds can be spent almost instantaneously.
Easy Bank Transfers will be accessible to up to six million UK customers during its initial launch in the coming weeks, enabled by its open banking partner TrueLayer's presence within the country.
Francesco Simoneschi, Co-Founder and CEO at TrueLayer, added: "Payment methods like cards and manual bank transfer don't support an efficient fiat to crypto on ramp. That creates a poor user experience and unnecessary operational overheads for exchanges.
"Unencumbered by legacy, open banking payments powered by TrueLayer are digitally native, delivering a faster, more convenient way to pay that is better at protecting against fraud, and less costly for businesses.
"That's why we're excited to be working with Coinbase, to make investing in crypto faster, easier and more customer-friendly. With this collaboration, Coinbase is once again proving to be the market innovator by enhancing its fiat on and off ramps."
During a report from December 2021, Coinbase revealed that the UK holds the second-highest level of crypto awareness in Europe. The research found that 66% of Brits are familiar with cryptocurrency transactions, with Spain topping the report (80%), with the Netherlands (64%), Germany (60%), Italy (58%) and France (56%), behind the UK.