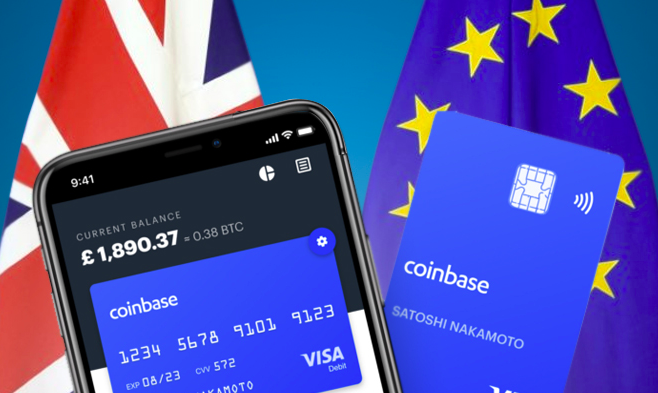 Coinbase has revealed that the UK holds the "second-highest level of cryptocurrency awareness in Europe" as 66% of Brits are familiar with cryptocurrency transactions.
The figure follows research undertaken by Coinbase through independent agency Qualtrics that surveyed 8,000 consumers across major European markets.
On crypto awareness, Spain figured top of the research, registering that 80% of national consumers were familiar with cryptocurrencies as an asset class.
The UK came second in Coinbase findings, ahead of the Netherlands (64%), Germany (60%), Italy (58%) and France (56%).
Coinbase provided further insights into UK crypto trends, as 55% of cryptocurrency owners plan to increase holdings in the next year. Of those who have purchased cryptocurrency in the UK did so in 2019, or later.
Market-by-market analysis found that digital currencies have become part of the 'mainstream conversation across Europe' as on average, nearly half (47%) of the consumers surveyed have at some point spoken to friends and/or family about cryptocurrency.
Despite its high awareness, the UK lags significantly behind Spain (46%) and the Netherlands (38%) in the ownership of cryptocurrencies as an asset class – with only 29% of consumers stating that they had purchased any form of cryptocurrency.
Research points to a positive correlation between familiarity with cryptocurrency and investment in the asset class – as consumers gain a better understanding of the digital currency, they are increasingly inclined to buy more of it.
Case in point UK consumers who are invested in the asset class, the majority (54%) plan to increase their holdings in the next year.
Coinbase commented on its report – "Our findings highlight a widespread awareness of cryptocurrency across Europe, which is beginning to materialise itself in day-to-day conversations and plans to increase investment in the asset class. This familiarity and interest in the asset demonstrate the industry's potential to revolutionise the financial system, with its rapidly growing range of new services such as payment and remittance options for consumers.
"It is however undeniable that more education around the digital currency still needs to be done to make this a reality. Coinbase has long committed to driving this forward; it will remain our priority to continue helping consumers learn more about the industry so as to ensure they can profit from the markets effectively and meet their future financial needs, all in a safe and responsible manner."