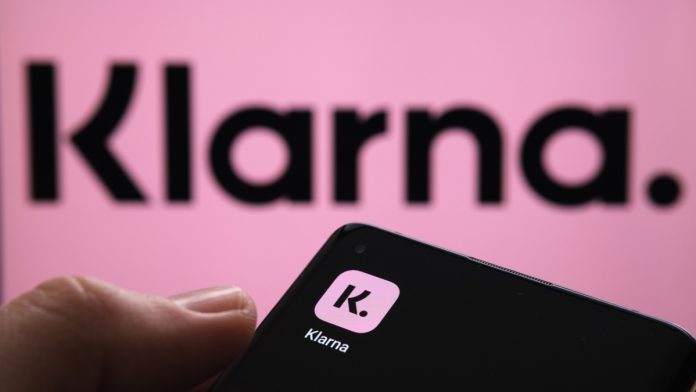 Klarna CEO Sebastian Siemiatkowski has accused media outlets of bias against BNPL companies in favour of credit cards.
In a tweet, Siemiatkowski described it as 'crazy hypocrisy' that "large media outlets promote credit cards that put ALL your spending on credit. While warning for BNPL where credit is only used on selected purchases."
The CEO even linked to the specific article referred to, which was published by American tech blog CNET.
In it, shoppers are advised to be mindful about their holiday spending and are presented with a few suggestions on spending strategies.
One of the main bullet points in the piece is to "use credit wisely", as it highlighted the risks of both forms of credit payments. However, offering a more stark warning over the BNPL payment journey, stating: "If you suspect you won't be able to cover the cost of your gift on schedule, think twice about using a BNPL plan."
Klarna has been vocal about the promotion of credit cards in the public space. In an interview with Verdict, David Sandström, Chief Marketing Officer at Klarna, said: 
"Credit card companies have made an astounding amount of money by essentially cheating and taking advantage of people with bad terms and conditions, high rates and extremely disadvantageous interests."
Disputes between traditional credit card companies and BNPL firms have been long-standing, with Klarna recently being critical of research from Barclaycard – which it described as 'mind-boggling and frankly irresponsible in a cost of living crisis'.
Since the rapid rise of the sector during the pandemic, the UK has been on the brink of new BNPL regulations, which many have called overdue.
In a recent interview with Payment Expert, Rich Bayer of Clearpay underlined the importance of balance when it comes to the regulatory touch, as he said:
"Better regulatory provision is crucial in deciding the future of the sector. BNPL firms and investors alike will benefit from 'right touch' regulation that protects consumers while also supporting innovation.
"We welcome the current trajectory of regulation in the UK, which will set high consumer protection standards across the BNPL industry and deter bad actors.
"At the same time, we know legislators are working hard to ensure innovation is promoted by supporting the visionary powerhouse that is the UK's payments sector, and making sure it can continue to compete at an international level."