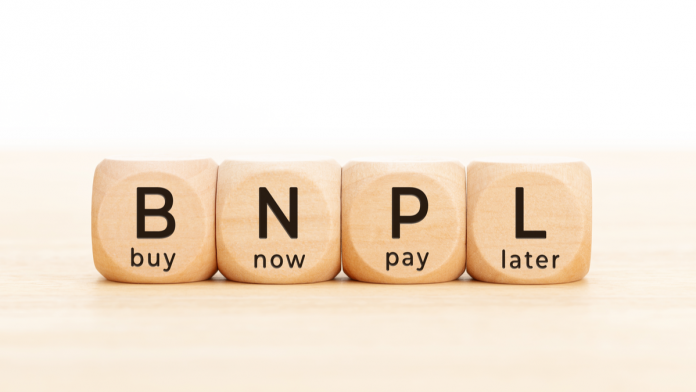 As the BNPL sector continues to be embraced, Rich Bayer, Clearpay EU and UK Country Manager, spoke to Payment Expert on what the firm does to stand out with its offering, and also safeguard consumers.
Payment Expert: Firstly, can you tell us what sets Clearpay apart in the BNPL sector?
Rich Bayer: Clearpay has a unique ethos, which I feel is unparalleled in the BNPL sector. Our approach is to enable financial freedom and economic empowerment, and our overarching mission is to create an economy where everyone wins.
It's this mindset that underpins our offer to both merchants and consumers. We help our merchants achieve higher conversion and generate more revenue by introducing them to new consumers, and because our customers can spread payments over paychecks, our merchants see larger basket sizes. In 2021 alone our merchants derived an estimated £403 million in net benefits by partnering with us. Crucially, we pay them upfront for the purchase, and assume the risk.
On the consumer front, we offer them a free and simple-to-use budgeting tool that allows them to make purchases without having to pay interest. Our inbuilt protections, such as pausing their account if they miss a payment, protects them from accruing debt. One in five Clearpay users have stopped using expensive credit cards since signing up, and last year saved up to £28 million in credit card fees by doing so.
This win-win system allows us to help facilitate straightforward, flexible payments between retailers and customers. Every part of our offer is inspired by this commitment to use innovation for the purposes of financial inclusion.
PE: How have you seen the BNPL payment journey evolve in recent years and why do you think it has been embraced so much?
RB: BNPL was already growing prior to 2020, but the pandemic accelerated growth of the sector as consumers turned to online shopping.
It continues to be the UK's fastest-growing online payment method, accounting for nearly £13 billion of UK e-commerce spend in 2021. What's more, the sector is expected to more than double in value by 2025 to account for £32 billion (12.1%) of all UK e-commerce spend.
Another important factor that has led to the phenomenal growth of BNPL is the paradigm shift from credit to debit since the 2008 financial crash.
This broader societal change has been powered by risk-averse Gen Z and millennials who want to avoid falling into the revolving debt that caused their parents harm during the credit crunch. At Clearpay, the average age of our customers is 35, 90% of our customers pay with a debit card and 95% of installments are made on time – all of which speak to the significance of this trend.
PE: What do you believe needs to happen in terms of regulation of the BNPL sector in the UK and Europe to ensure consumers still have a choice and access is still available?
RB: Better regulatory provision is crucial in deciding the future of the sector. BNPL firms and investors alike will benefit from 'right touch' regulation that protects consumers while also supporting innovation.
We welcome the current trajectory of regulation in the UK, which will set high consumer protection standards across the BNPL industry and deter bad actors.. At the same time, we know legislators are working hard to ensure innovation is promoted, by supporting the visionary powerhouse that is the UK's payments sector and making sure it can continue to compete at an international level.
PE: Can you tell us some of the steps Clearpay takes in order to safeguard consumers when it comes to BNPL?
RB: Clearpay has a range of inbuilt protections to help customers spend responsibly and safeguard them from overspending. We automatically pause an account if a single payment is late, preventing customers from making further purchases and accruing debt.
We also start customers on low spending limits, and only increase spending limits for customers once they demonstrate that they can pay back on time. Late payment fees are capped and we ensure customers are notified several times in the run-up to payments to ensure they can make adequate provisions.
If customers do need help, we have a generous hardship policy to assist them – it's neither our philosophy, nor is it our business, to let any of our customers fall into debt.
PE: As an increasing number of firms and banks enter the BNPL space, what are some of the key lessons they should take note of?
RB: We're living in a time where consumers' long-overlooked payment demands are finally being met thanks to innovative fintechs around the world. Anyone moving into the space should recognise that younger generations are an increasingly financially literate and empowered generation of spenders who will not put up with excessive fees or debt traps.
PE: What role do you believe BNPL can play in supporting consumers during the cost-of-living crisis?
RB: BNPL definitely has a role to play in helping consumers navigate the cost-of-living crisis by giving them a payment option that allows them to spend responsibly.
Crucially, by allowing consumers to time payments with paychecks, BNPL can serve as a useful budgeting tool. What's more, as a safer alternative to many traditional lenders, it enables users to avoid the debt risks and costs associated with more established forms of loan, such as credit cards.