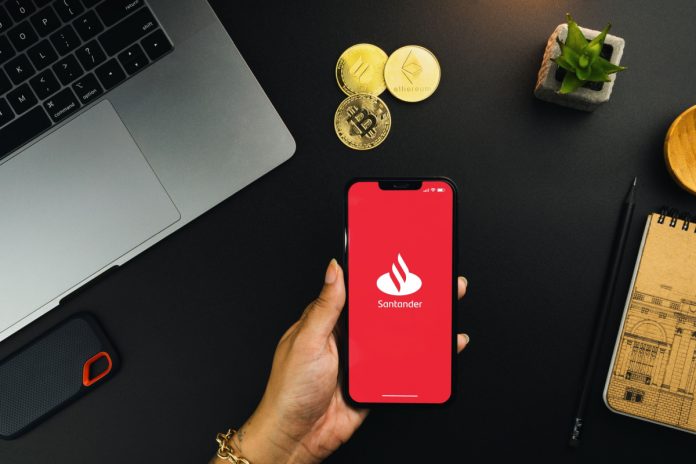 Santander is set to introduce limits on cryptocurrency exchanges from 15 November after acknowledging the potential risks associated with the platforms.
A Santander notice outlined that the restrictions will be applied to payments that the bank highlights as moving to a crypto exchange, either via mobile or online banking. 
Customers will be limited to £1,000 per transaction and a total limit of £3,000 in any rolling 30-day period. Santander has reassured users they will be able to accept payments from crypto exchanges as the bank confirms they will be "making more changes to limit or prevent payments to crypto exchanges in the future".
Santander told customers in its notice: "We want to do everything we can to protect our customers and we feel that limiting payments to cryptocurrency exchanges is the best way to make sure your money stays safe.
"In recent months we've seen a large increase in UK customers become victims of cryptocurrency fraud."
Santander maintained its position on banning payments being sent to crypto exchange Binance, with the bank also noting that the Financial Conduct Authority (FCA) has warned consumers about the risks of investing into crypto and digital assets.
The UK regulator released a statement last May surrounding cryptocurrencies and digital assets in light of the Terra Luna crypto crash. The FCA stated that it has no regulatory oversight over crypto assets and consumers who buy crypto or NFTs have no consumer protections. 
The FCA statement read: "The FCA has not been given regulatory oversight over direct investments in crypto assets and NFTs. There are no consumer protections for those who buy any crypto assets and NFTs, and they are not FSCS protected.
"As a result, if you buy crypto assets you should be prepared to lose all the money you invest."
Expert Analysis: As Prime Minister Rishi Sunak accelerates plans for the UK to become a "global hub" for cryptocurrencies, with stablecoin regulation guidelines being agreed upon recently, consumer security will be paramount for cryptocurrencies to become widely adopted in the country.
Whilst still largely unregulated within the UK, certain crypto exchange platforms, such as crypto.com, received FCA clearance to work as a crypto asset business in the UK, suggesting that the country's regulators are easing their way into crypto adoption.