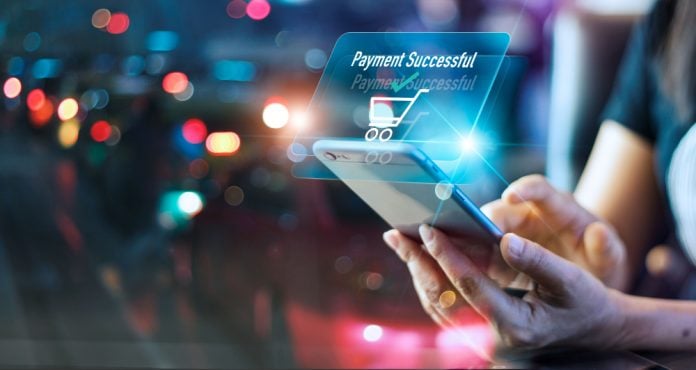 Looking to revolutionise online payments for merchants, the BR-DGE's platform is offering a plethora of payment options via a single point of integration. 
We spoke to the firm's CEO and Founder Brian Coburn who was formerly the Chief Information Officer at Stagecoach before starting BR-DGE in 2018 with a mission to push the boundaries of payment technology.
Payment Expert: Firstly, are you able to tell us more about the BR-DGE platform and your role in the payment space?
Brian Coburn: I founded BR-DGE in 2018 with a single mission to push the boundaries of payment technology, creating an independent payment orchestration platform that is simple for merchants to integrate and adopt.
My career started at Stagecoach – one of the UK's largest transport companies – at 16 and I rose through the ranks to become Chief Information Officer. During this period, I saw first-hand how merchants were struggling to navigate complex payment challenges and the global need for a flexible and scalable solution which would enable merchants to innovate the payment process, without limitations.
Fast forward to now, we have a team of over 50 at BR-DGE who are solving these payment challenges for e-commerce companies and merchants through payment orchestration. BR-DGE's technology empowers merchants with choice and flexibility when managing their payment solutions, integrating merchants with a world of payment providers. Merchants can take control of their end-to-end payment journey, and with intelligent and dynamic routing, merchants can fully optimise the workflow. Our platform also provides a secure, PCI-certified payment data vault to easily capture, store and transact with returning customer's card details by taking advantage of centralised tokenisation.
PE: Are you able to reveal more details about the importance of a single point of integration when it comes to evolving the payment experience?
BC: The payment ecosystem continues to grow in complexity as new and innovative providers, methods and services are brought to market. At the same time, consumer expectations of being able to pay in their preferred manner are rising with loyalty fleeting.
It's a challenge for merchants to take advantage of the innovation available in payments, meet their customers' expectations, optimise conversion rates and minimise processing costs. From the emergence of Apple Pay to the growth of Buy-Now-Pay-Later, payments technology is evolving fast and is more important than ever in building strong connections between merchants and consumers.
Consequently, e-commerce businesses need to keep up with changing payment preferences to compete on customer experience while nurturing loyalty. By plugging into BR-DGE's technology via a single point of integration, merchants can choose from a world of payment options, which means they are no longer limited to a handful of payment providers, which can restrict choice, add cost, and increase customer friction.
With a more diverse payments stack, merchants benefit from greater resilience in their payment technology and puts firms in a stronger commercial position by having the entire ecosystem at their fingertips. This all paves the way for merchants to reduce the organisational resource needed to get their payment systems working for them, not against them.
PE: How crucial is minimising the risk of payments failure and what steps are you taking to ensure this?
BC: Research shows that 37% of shoppers have abandoned their cart due to a lack of choice, 62% of e-merchants lose customers who experienced a failed payment, and 65% of merchants don't receive detailed failed payments data. In recent months, our failed payments calculator has shown that UK online retail businesses could have increased their weekly gross sales by nearly £200 million if failed payments had not occurred.
Responding to these challenges, we have developed a technology that integrates into over 300 payment providers and methods through a single touch point, automatically routing payments to the most appropriate provider at the point of transaction. By doing so, risk is spread widely and the opportunity for a payment to fail is dramatically decreased.
PE: How is BR-DGE implementing open banking to your payments offering and what are the benefits you are already seeing?
BC: Open Banking is quickly becoming an important part of the payments landscape, as customers seek a frictionless way to pay, which provides real-time reporting on expenditure and minimal interaction at the checkout. In December 2021, BR-DGE formed a strategic partnership with a leading European Open Banking provider to offer merchants access to open banking as a payment method. This allows them to transfer funds directly from their bank account to the merchant's bank account, rather than having to use a card or a PayPal account.
Benefits of open banking for merchants and consumers include reduced card transaction fees, instant payment settlement, better user experience, and increased security. Consumers can pay online without fear of having their card details stolen and merchants can take advantage of this Strong Customer Authentication (SCA) compliant payment option.
We know that providing access to a world of traditional and innovative payment solutions through the click of a button is the future of the sector. Open banking is a key piece of solving the payment puzzle for merchants and e-commerce companies.
PE: Can you reveal any plans for the further expansion of your offering – are there any new regions you are specifically targeting, how can you reach them and what qualities can they offer?
BC: The opportunity in payments is significant and we are continuously looking at how we can strengthen our product offering to merchants across geographies. For example, in emerging markets, there has been rapid growth in the digitalisation of payments in recent years. We believe that payment orchestration has an important role to play in facilitating the innovation underway in payments and ultimately support financial inclusion.
What is increasingly clear is that the payments revolution is not linear on a global scale. In the US half of all business-to-business transactions in some sectors are still made by cheque. Transactions carried out by consumers fare better in terms of payment type, but still lag behind the UK and other European markets, demonstrating the scale of the opportunity ahead for firms like ours.
PE: What can we anticipate from BR-DGE in the next few years when it pertains to pushing the boundaries of payment technology?
BC: There are so many reasons to be excited about the future of payment technology and we are excited to be at the forefront of innovation in the sector. Driven by the growing fragmentation in payments, our ultimate ambition is to create a global ecosystem for payments upgrading the customer experience and position merchants with an optimum payment stack to compete in this new era.
One area of interest to us is the question of how payments technology can optimise the retail experience for consumers both online and in-person. Since the pandemic, it has been clear that merchants are no longer just the sellers of goods and services but have the potential to offer immersive and tailored retail experiences. We are seeing a more blended shopping experience, where online and offline merge to form a single offering. This is a really exciting development and BR-DGE is already supporting global brands to utilise data and insight from transactions to deliver a more personalised shopping experience.
This is just one example of how payment orchestration is transforming a sector, but the opportunities across other industries are abundant. With payment orchestration viewed as one of the dominant trends in the fintech sector and tipped to be a multi-billion-pound industry, we are looking forward to playing our role in the payments revolution.