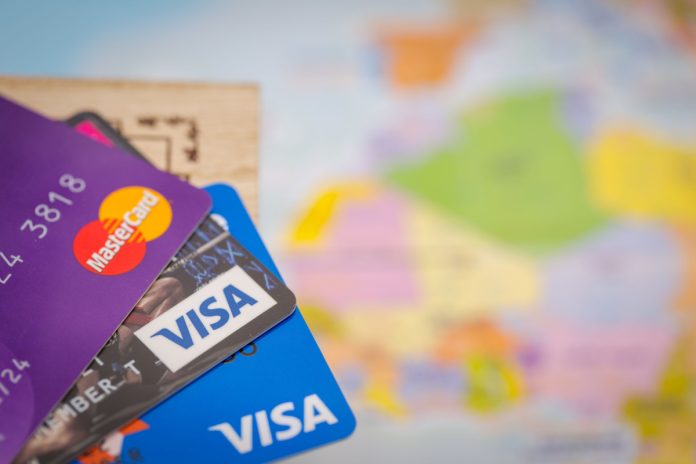 Merchants are 'still at the mercy' of card payment giants Mastercard and Visa, according to Karl MacGregor, CEO and Co-Founder of open banking platform Vyne.
This comes as both card networks issued a response to the UK Treasury committee following both increasing cross-border interchange fees in October 2021, a move MP Mel Stride believes will "burden" companies with "disproportionate additional costs". 
MacGregor clarified that this is the latest example of the major card companies flexing their muscle in a move that can potentially hurt business growth in a growing digital age.
He stated: "The move by Visa and Mastercard to raise fees shows that consumers and merchants are still at the mercy of these major players. This news only serves to reiterate the power many payments giants have over the merchants that use them with mounting fees that can often prohibit business growth in this highly digitised age."
Fees increased from 0.2% to 1.15% for debit cards, and 0.3% to 1.5% for credit card transactions. The European Union Interchange Fee Regulation does not apply cross-border fees, and caps interchange fees in the aftermath of the UK's exit from the EU.
Visa and Mastercard responded with similar takes, claiming the rise in cross-border fees was due to a heightened risk of fraud due to the surge in popularity in digital payments.
A Visa spokesperson stated: "Interchange supports their ability to issue and manage cards and digital credentials. It enables those players to fortify security against bad actors trying to steal information or commit fraud; and it supports innovation, including the development of new products and services."
Since the COVID-19 pandemic, digital card fraud has increased along with high usage. However, this has also birthed a plethora of new and innovative payment methods which according to MacGregor, can help merchants grow.
"As Visa and Mastercard attempt to defend their ever-rising fees to MPs, retailers should remember that there are other options out there," commented MacGregor.
"By accelerating their adoption of new payment methods, such as account-to account payments, they can bypass the traditional card schemes and their associated fees altogether. These payments are safer, faster, and cost-effective, all of which are crucial to merchants today."