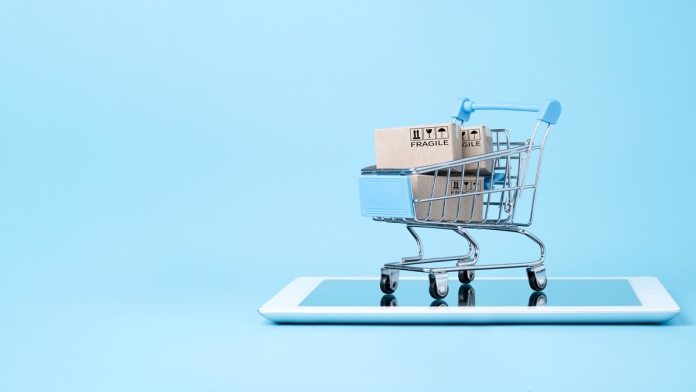 A new report by consulting firm RBR has estimated that the COVID-19 pandemic has increased the global value of ecommerce transactions by $2 trillion.
The paper titled 'Global Payment Cards Data and Forecasts to 2026' explored the trends in online spending since the early stages of the events that followed the disease outbreak.
In 2020, the report estimated that a record of $7.7 trillion was transacted online through the use of payment cards. This is a direct result of the movement restrictions and lockdown periods that prevented people from shopping in stores.
Dividing online card spending by regions, RBR highlights that the Americas saw a 48% increase in transactions since the pandemic began, reaching $3.4 trillion to represent almost half (44%) of the global total.
The Asian-Pacific ecommerce market jumped by 25% to an estimated $2.9 trillion (37% of the world's total). Africa and the Middle East also saw a bump, with online transactions doubling in comparison to pre-pandemic levels, rising up to $300 billion.
According to RBR, the heightened global ecommerce transaction value is not only due to a shift in shoppers' habits, but also the products that are being bought. Consumers have started making higher-value online purchases for a variety of goods that were previously widely purchased in brick-and-mortar outlets.
However, the report outlines that this is more of an anomaly rather than the new normal, with the average value of ecommerce card payments expected to fall over the next few years as shoppers turn back to making lower-value online purchases.
Daniel Dawson, Lead of the RBR study, commented: "While e-commerce spending with cards has been on the rise for several years, COVID-19 restrictions encouraged consumers around the world to shop online even more. This trend is set to continue, with annual spending on payment cards growing at an average of 18% between 2020 and 2026."