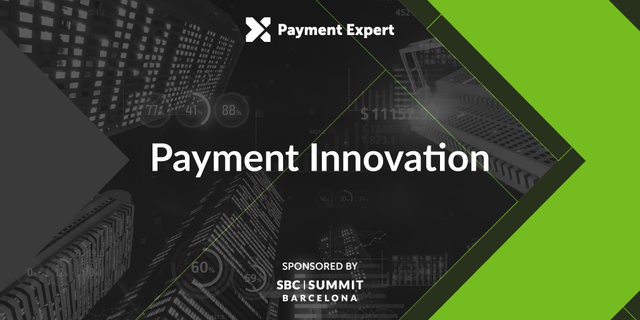 Open Banking continues to evolve and increase in its significance within the payment space – as it changes the way money is moved for the modern age.
Payment Expert recently spoke with open banking platform Yapily as the firm's VP of Product, Ben Aier, and Chief Commercial Officer, Iain McDougall explore the future of European regulation, payments, and the acceleration of a cardless society, as well as what the future holds for Open Banking's growth.
Payment Expert: Can you talk about Yapily's recent acquisition of finAPI? What does finAPI provide for Yapily to make them a stronger player in the Open Banking sector?
Iain McDougall: Back in May, we signed an agreement to acquire finAPI, the leading provider of open banking solutions in Germany. This deal is set to make us the largest open banking payments platform in Europe; over the last 12 months we have enabled customers to process a combined total of $39.5 billion in payment volumes and connect to more than 1 million monthly active data users.
This acquisition will double our customer base, adding well-established finAPI customers to our roster, including over 50 large enterprise firms across the financial, insurance, and IT industries.
As a result of the acquisition, Yapily will have a clear leadership position in two of Europe's largest markets: the UK and Germany. In addition to its existing coverage of 16 European countries, we will also enter new territories including Czech Republic, Slovakia, and Hungary, broadening our geographic footprint and accelerating the roll-out of open banking to millions of people and businesses across Europe. finAPI customers too will benefit from new opportunities for business growth, and gain unparalleled access to markets across Europe, with the help of Yapily's greater coverage and resources.
This acquisition gives us the depth and agility to provide our customers with a market-leading open finance platform and become the infrastructure underpinning a global open economy that works for everyone.
PE: Ben, you have mentioned before about the fintech industry lacking diversity, why do you think that is and what more can be done for more representation of different genders and ethnicities?
Ben Aier: The absence of diversity in the fintech industry is an issue that's prevalent, pressing, and close to my heart – there are definitely steps the sector must take to improve. Our industry, being in its infancy and having a global reach, has the opportunity to step up and set a high standard when it comes to diversity. We need to see rhetoric matched with meaningful action, which is the only way progress takes place.
Just 19% of tech workers are women, although we make up 49% of the workforce. At Yapily, we are driving to bridge that discrepancy – in 2021, we doubled the number of our female colleagues, 44% of whom are in management roles. While there is still some way to go in the industry, we are seeing changes, and so is the wider public – there is greater accountability for companies not currently taking the necessary steps to ensure richly diverse workforces.
PE: What are the recent developments in PSD2 and the journey to PSD3? How will this shape the open banking ecosystem?
IM: PSD3 represents the next frontier in open banking and open finance regulation. Fundamentally, it will allow the European Commission the opportunity to go one step further than existing PSD2 rules and resolve some of the systemic issues that have surfaced as Open Banking continues to accelerate, including fraud, API standards, and Strong Customer Authentication.
PSD2 has played a key role in increasing innovation and competition across the financial services sector. But we've also learnt that there are areas where it does not go far enough to encourage further open banking adoption. When the PSD2 framework was being constructed, open banking was less widely understood. However, acceleration over recent years – with six million active users now in the UK – shows the industry is consistently building on its existing wealth of knowledge.
PE: Yapily has spoken on the accelerating pace of open banking across different European countries, but notably the UK has implemented more stringent SCA checks. Can checks like these harmfully affect open banking adoption and what more can be done to encourage states/regions still on the fence?
BA: SCA checks are an important security measure but only strengthen the case for account-to-account (A2A) payments. Primarily, SCA regulations mandate that banks must carry out extra checks to confirm identities when consumers make payments, specifically by card, adding extra steps for the end-user.
This friction causes a drop-off at the point of payment, whereas A2A payments – powered by open banking – are not subject to these extra checks. Open banking allows users to make payments with a single click, which could materially transform the retail sector.
PE: To conclude, talk to us a little about the future of open banking, when do you envision a 'cardless' payment society?
IM: We can't plausibly expect cards to disappear overnight – the infrastructure that has been built around them is deeply ingrained into our financial systems. But that's precisely why open banking is so revolutionary – it is entirely transforming the way in which we think about the movement of money.
A cardless future is coming, and open banking is and will continue to be central to this revolution. The machinations of open banking are largely concealed from the end-user – as it should be. Open banking platforms like Yapily are the wizard behind the curtain, enabling businesses to embed the power of open finance into their products and services. Soon, it will be powering broader financial ecosystems across the globe.
BA:The future of open banking will be turbocharged by market opportunities with premium APIs being one of the key factors in unlocking open finance and beyond that horizon, open data.. With premium APIs, banks can look to commercialise their offerings and work together with TPPs (Third Party Providers), creating a healthy ecosystem where there is value for every participant.
I am hopeful that, in the not very distant future, open banking payments will be embedded into every online store, adopted by every payment provider, and in the back-pocket of every consumer – without them even knowing it. This is because we can expect to see Big Tech platforms start to integrate open banking, allowing user adoption to skyrocket and more accessible financial services and products to be created.
Payment innovation will be one key aspect of this year's SBC Summit Barcelona 2022, which takes place at Fira Barcelona Montjuïc on 20-22 September.
This will see 6,000 delegates enjoy a 12-track conference covering all aspects of the international sports betting, payments and online casino industries, an exhibition with 200 companies showcasing their latest innovations, and a programme of spectacular evening networking events. Visit the SBC Summit Barcelona website to book your All Access Pass.