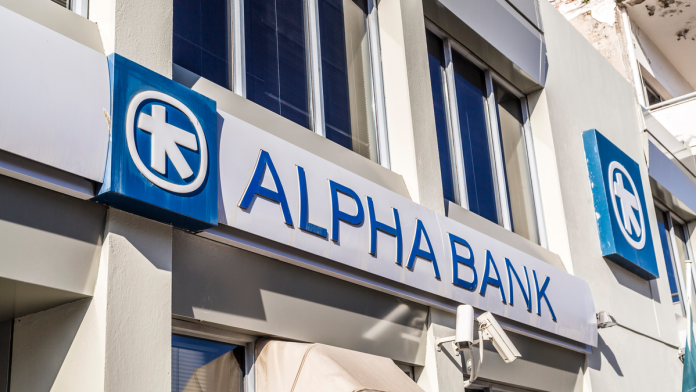 High street banks Alpha Bank and Nexi have established a joint venture in Greece to boost the region's transition towards digital payments.
The collaboration was announced at a joint press conference attended by Nexi Group CEO, Paolo Bertoluzzo, Alpha Bank Group CEO, Vassilios Psaltis, Nexi Payments Greece CEO, Dionysis Grigoratos, with honorary guests being the Greek Minister of State, Akis Skertsos, and Italy's Ambassador, Her Excellency Patrizia Falcinelli.
Called 'Nexi Payments Greece', the newly-formed company will enter the Greek market by supplying it with payment acceptance products and services.
The operation's goal is to target a wide spectrum of clients, including merchants, citizens and entities from the public sector, so that the uptake of digital payments in Greece accelerates.
According to Greece's Minister of State, the two groups coming together is a step in the right direction for the Mediterranean state, as bringing a digital transformation to the Greek economy will result in a "fairer" Greek society and a "stronger" Greek democracy, which ultimately is what the country considers to be its national priority.
He continued: "By adopting digital technologies, transactions of citizens and businesses become easier, thus increasing their trust to the State and Institutions. At the same time, digitization enhances the reforms in our tax administration to reduce tax evasion, creating a virtuous circle where increased tax revenues lead to further reduction of tax rates and thus enhancing our country's investment prospects.
"The steps taken in recent years towards digitization are complemented by the efforts of the private sector, such as in the cases of Alpha Bank and Nexi, which is another important foreign investor to give a vote of confidence in the Greek economy," Skertsos concluded.
With the country still hosting a large number of cash users, the new company states that it "aspires to bring Greece a step closer to digital transformation and a cashless payments culture".
This will be done through the provision of ready-to-use tools, with Grigoratos detailing some of them at the press conference: "In the next few days, in selected Alpha Bank stores initially and across the country soon after, two new innovative market solutions are being made available to merchants.
"The Nexi SoftPOS allows small and larger merchants to turn their smartphone into a POS terminal that accepts all contactless payment methods, and the Smart POS Terminals, for larger merchants, enables them to better manage their accounts through new functionalities.
"On our first day, we are already providing solutions that are game-changers, and we are confident of the role we have to play in the revolution of the digital payments space in Greece."
The transaction between the two groups was finalised on June 30, with Nexi being a majority stakeholder (51%), paving the way for the company's success in the fast-growing Greek market.
However, Alpha Bank plays a crucial role in the relationship as the exclusive distributor for products and services in Greece, where it is headquartered and boasts a widespread branch network.
By teaming up, both companies hope to become better positioned to capture further organic and inorganic growth opportunities in the country.
Nexi Payments Greece is expected to rake in €94m just this year, with Bertoluzzo adding: "Over the next five years, we will be investing more than €100m in Greece and we plan to hire 100 talented people to work on the new generation of open platforms.
"This partnership with Alpha Bank, in line with our selective investment strategy in markets with high-growth potential such as Greece, for Nexi Group represents a further step in our path of creating value in a highly competitive and rapidly consolidating market".
Psaltis reiterated Bertoluzzo's words by saying that the combined forces of both banking entities will ensure the provision of "top quality solutions" to Greek customers.
He concluded: "We are excited with the level of engagement with our partners, and we are confident that our endeavour will transform the experience of digital payments in Greece, where our customers are rapidly embracing cashless payments."