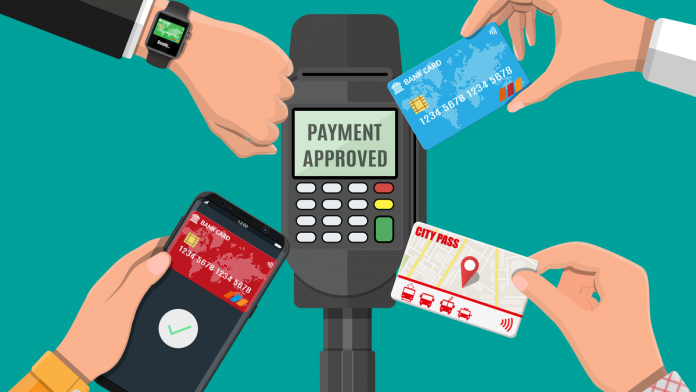 Paysafe has highlighted that over a third of American consumers have permanently changed the way they pay in-store since the start of the COVID-19 pandemic.
In a report commissioned this April by the platform and conducted by Sapio Research, results revealed that from a total of 2,000 US consumers, over a third (39%) have begun using alternatives to cash for payments.
The evident rise in contactless payments serves as an indicator that merchants and small-to-medium businesses (SMBs) in America must be ready to accommodate a broader choice of payments for in-store transactions, Paysafe warns.
Going over the numbers, two-thirds of consumers (67%) have tapped their credit or debit card at a POS terminal at least once in the last month. Over a third (37%) of customers have instead used an NFC-enabled device such as a mobile phone or a wearable once or more in the same period. A total of 14% of all surveyed indicate that most of their transactions are now contactless.
What's interesting is that payment methods depend on what is being purchased. For example, buying pastries from a local bakery is mostly done through cash (46%) as opposed to purchasing clothing items, in which case people use cash the least (20%). Shopping for clothes is also the practice where people prefer contactless the most, with 80% of consumers using either a debit or credit card, a prepaid card, a mobile wallet, or a general mobile app that lets you complete the transaction digitally.
Paysafe's main advice in the report stated that "businesses must be up to date in offering all the ways they want to pay and have a well-trained staff willing to help customers navigate new technologies".
Afshin Yazdian, CEO of Paysafe, US Acquiring, commented: "After the comeback of in-person activities and retail in the US, brick-and-mortar merchants – especially SMBs — have the chance to win new customers and strengthen their relationships with their existing clientele by exceeding their expectations. Offering a quick and easy checkout, no matter how customers choose to pay, is imperative."
During the recent Money 20/20 international payments convention in Amsterdam, Payment Expert had a one-on-one discussion about the rise of instant payments with Daniel Kornitzer, Paysafe's Chief Business Development Officer.
Acknowledging the change in technology and consumer habits, Kornitzer explained that today "everything should follow your nose intuitively".
"The customer base has been trained to expect to maintain the bar, and that bar keeps going up and up. Your last experience becomes your next expectation," he added.