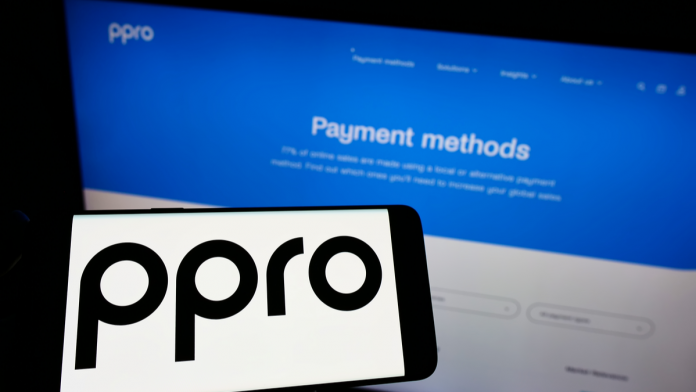 London-based payments provider PPRO has strengthened its presence in Indonesia by partnering with Jakarta's Gojek.
Under the terms of the deal, Gojek's 'GoPay' e-wallet solution will be integrated into PPRO's platform, which already includes a comprehensive choice of payment methods for Indonesian businesses to choose from, including BNPL offering Kredivo, paytech DOKU, and other e-wallets Jenius Pay, OVO and LinkAja.
Kelvin Phua, VP, Global Market Development at PPRO, commented: "Integrating GoPay onto the PPRO platform is a giant leap forward which will allow us to better cater to the needs of our partners' merchants looking to make inroads into Indonesia, complementing our already extensive payment method offering in the country."
PPRO has stated that GoPay already has an established share in the Indonesian marketspace, with over 20% of the country's consumers labelling it as their preferred payment method.
Vrutika Mody, Head of Global Partnerships & Business Development at GoPay, said: "As an ecosystem that millions of Indonesians rely on daily, GoPay is committed to offering the best solutions and benefits for our users.
"This valuable integration with PPRO accelerates our promise of merchant ubiquity to consumers and widens the global merchant ecosystem for GoPay users to transact seamlessly with. In that spirit, PPRO's partners will get connected to a diverse Indonesian customer base eager to consume global goods and services."
The partnership with Gojek is the latest step from PPRO's growth roadmap that has seen the London firm acquiring Alpha Fintech earlier this year, helping it expand further into the Asia Pacific. Furthermore, PPRO achieved unicorn status last year, managing to raise USD $180m with financial backing from Eurazeo Growth, Sprints Capital, and Wellington Management.
Looking at market size, Indonesia is expected to become the world's fourth largest consumer market with 76 million Indonesians joining the consumer class by the end of this decade, according to the World Economic Forum. Additional research by PPRO has outlined that the country's cross-border ecommerce market is also highly developed, with USD $4.8bn estimated worth, which any enterprise, PSP, fintech or bank can tap into.
Phua concluded: "Indonesia is a market full of opportunity for cross-border merchants but it's also a difficult one to navigate for those unfamiliar with its complexities. More so than any other Southeast Asian countries, Indonesians vary their payment methods depending on their purchases. That means the expert insights PPRO can offer will be crucial for our partners and their merchants looking to convert more consumers at the checkout."