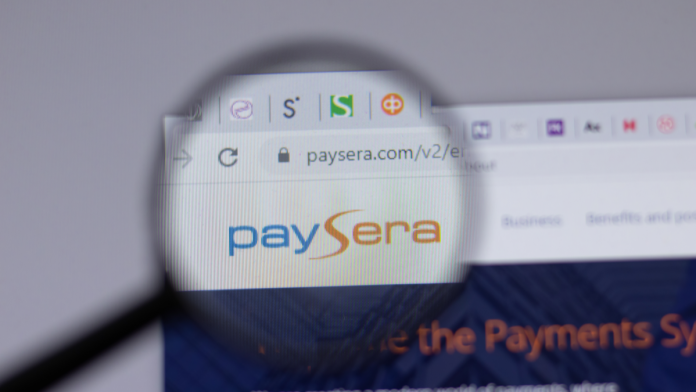 Ukrainian financial institution Globus Bank has partnered with fintech Paysera to boost cash pick-ups in the country.
With a total of 150 Globus Bank branches and a partner network spanning across the country, Ukrainians can now collect payments in cash at one of the 150 Globus Bank branches or from a certified member of the bank's partner network spanning across the country.
Paysera will upgrade its online banking offering exclusively for Global Bank customers. The option is expected to go live on Paysera's mobile app in the coming months, with users being able to utilise cash pickup transfers directly from their mobile device.
Only in-person cash pickup requests are available currently, with payments being made in EUR. Depending on the recipient's preference, the money can be converted into hryvnia at Globus Bank rates for that day.
Gintautas Mezetis, CEO of Paysera, commented: "Transferring money to a bank account is not always convenient and sometimes impossible. For one thing, four out of 10 Ukrainians do not have an account. Secondly, a standard money transfer from the EU to a bank in Ukraine may take up to two business days, with correspondent banks charging an additional fee of 10 to 20 EUR.
"This sometimes makes cash pickup transfers the only option – money reaches the recipient in minutes, and it's cheaper than a standard transfer. It is symbolic that our expansion into the cash pickup transfer market starts in a country whose population needs financial support from relatives and other kind-hearted people more than ever before."
According to Deputy Chairman of the Globus Bank Board, Anna Dovgalskaya, the collaboration between both entities promises to be highly productive, with a "strong team, many years of experience in the field of money transfers, and a focus on customer needs" being the leading factors in the relationship.