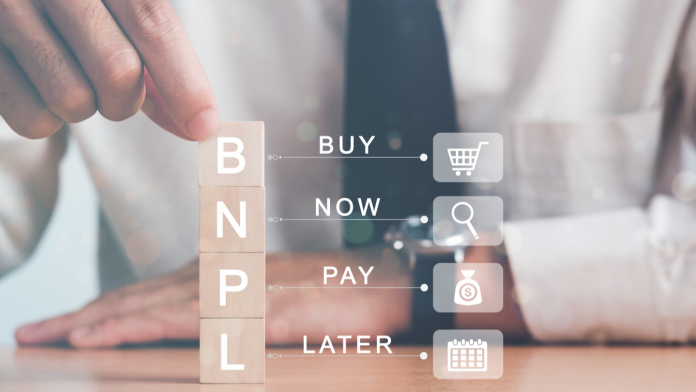 A joint report by consulting firm Deloitte and cloud banking platform Mambu has been published in support of merchants and fintechs aiming to capitalise on the growing BNPL sector.
Part of the "Deloitte and Mambu guide to Buy Now, Pay Later" report, both companies advise that businesses should focus on five key points if they're exploring strategies for expansion into the emerging BNPL market.  
Kunal Galav, Regional Director, EMEA Advisory at Mambu, said: "Our report with Deloitte defines what BNPL success looks like, and the practical steps financial and non-financial brands need to take to capitalise on the market opportunity."
The core points Deloitte and Mambu believe should attract the most attention are aimed at developing a BNPL solution capable of surviving in an increasingly competitive environment.
Value proposition is the first factor to be outlined, with the report brandishing it as important for understanding the needs of merchants and customers.
Following on, technology and data should also take precedence when coming up with a BNPL solution so that a "tech stack with best-of-breed partners" is established, which would then lead to real-time decisioning capabilities and tailored customer experiences.
Risk and compliance stand as the third point, highlighting the need for a risk framework that would provide the tools to establish fraud detection and risk management.
Exploring the list further, a focus on skills and capabilities will need businesses to make investments towards specialised talent pools in critical areas that would complement the already existing staff.
Finallythe report also outlines go-to-market strategies as necessary for "bundling the offering within a portfolio and bringing the minimum viable product to life".
Galav continued: "With fintechs already directing billions of revenues away from banks via BNPL services in recent years, incumbent players risk losing out if they fail to act now.
"BNPL will continue to erode unsecured retail lending post-pandemic, so it's vital that financial institutions think strategically about if and how they decide to play a role in this new business line – we hope this guide will enable them to do just that."
João Caldeira, Partner at Deloitte, further reiterated Galav's points by saying that the BNPL sector represents a "new revenue driver" opportunity that can change what businesses are capable of.
He added: "BNPL is now a key sales and conversion driver for retailers and ecommerce providers. Merchants, if they have not done so already, are looking around for an embedded finance solution that can help them design BNPL experiences at speed and at low-cost.
"The bottom line is that it's a new revenue driver and having the ability to quickly add seamless instalment-based payments at the point of decision can change a business."
Expert Analysis: With the BNPL services market projected to reach $3.98tr in value by 2030, the report comes at a time of an exponential growth for the sector.
Data from Worldpay established that BNPL equaled 2.9% from the global e-commerce landscape in 2020, and projects that it will reach 5.3% in 2025.