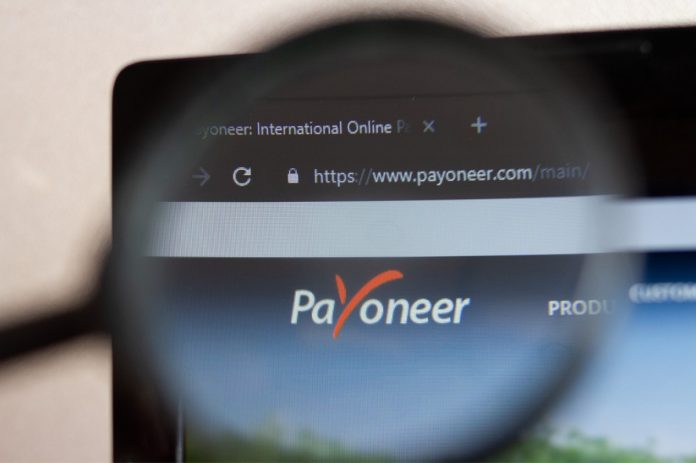 Digital payments provider Payoneer has announced a new partnership with ThetaRay aimed at boosting transaction monitoring.
ThetaRay's proprietary technology includes the AI-powered SONAR SaaS solution, scheduled to enter production in Q2 2022, which has the capacity of tracking millions of transactions each year.
Mark Gazit, CEO of ThetaRay, said: "As the world's go-to partner for digital payments, Payoneer understands better than most the importance of safe, secure cross-border transactions.
"The magic of ThetaRay SONAR is that it doesn't just protect against money laundering threats, it may also enable fintechs and banks to increase their growth and revenues, improve customer service, and help decrease financial inequality by offering services in traditionally unbanked regions. We look forward to collaborating with Payoneer to bring trust to the new global economy."
The SONAR technology is powered by Artificial Intelligence Intuition which uses advanced AI to base its actions on human feelings, perceptions, and reasoning for optimal results. This allows the solution to mark down any money laundering threats, regardless of how noticeable they are.
Shay Dovev, SVP, Strategic Accounts for ThetaRay, added: "Payoneer continues to cement its position as a market leader and innovator for digital commerce, and we look forward to collaborating with them in the fight against money laundering."
A focus of the collaboration will be cross-border payments which typically require complicated payment processes in several currencies that dim down transaction transparency.
"With regulations becoming increasingly stringent, we needed to find a more efficient, AI-based transaction monitoring system that doesn't require the time and expense of on-prem development," explained Jani Gode, CCO of Payoneer. 
"ThetaRay's cloud-based solution is fully scalable to grow with our business, as we expand relationships with payment providers and banks globally to give more value to our customers."
The deal between both companies gives ThetaRay a base fee for providing its service, with an additional fee increase if Payoneer expands as a business.
ThetaRay joining Payoneer showcases the AI firm's ambitions to expand its portfolio into the fintech payments market after having a successful run with the banking industry.