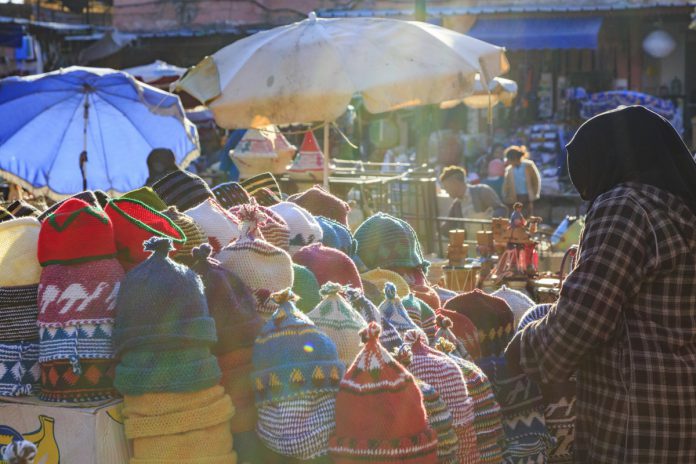 Looking to elevate the consumer journey across Europe, Stripe, a technology company that builds economic infrastructure for the internet, has confirmed its expansion of Stripe Terminal to the UK, Ireland, France, Germany and the Netherlands.  
It comes as European consumers return to in-person shopping, with Terminal extending Stripe's payments infrastructure to the physical world.
Firms such as Shopify, which are changing the face of the payment journey, already utilise Terminal to form their own in-person checkout with flexible developer tools, pre-certified card readers, and cloud-based hardware management.
"For Shopify merchants, integrating their offline and online businesses is crucial, and that includes payments," commented Shimona Mehta, Managing Director, EMEA, Shopify. "We are seeing hybrid shopping take on greater importance for consumers this coming Black Friday Cyber Monday. The expansion of Stripe Terminal will mean that more of our merchants can manage in-person and online payments through Shopify, streamlining their workflows to provide a greater consumer experience."
Before Stripe Terminal, internet businesses in Europe wanting to take in-person payments had to use an entirely different payments system. While selling online has become easier, extending sales offline has meant stitching together point-of-sale hardware and software, managing burdensome security and EMV certification processes, as well as complying with changing regulatory and hardware requirements. Stripe Terminal eliminates that complexity, providing a simple omnichannel payments offering, and now it does so across many of Europe's largest economies.
Furthermore, an example of where this can be utilised is within cinemas in the UK which can unify online ticket sales and real-world popcorn sales through a SaaS platform like Indy Cinema Group.
Ian Brown, CEO at Indy Cinema Group, said: "As the point of sale operating system for independent cinemas, it was hard having to see our users manage separate, disconnected products in order to accept payments in the real world. With Stripe Terminal we can add more value and efficiency for our users, and our users can sidestep the drudgery of manually reconciling their online and in-person payments, leaving them to focus on their customers and growing their cinemas business."
With the combination of Stripe Terminal and Stripe Connect, taxis across 64 German cities on Taxi.de can now take in-car card payments, as well provide the option for riders to pay online.
Ulf Bögeholz, CTO at Taxi.de, added: "With Stripe Terminal we can provide our riders with the option to pay for their taxi once their journey is complete. Before this would have meant asking drivers to onboard onto a completely different payments system, but now it's seamless." 
Matt Henderson, EMEA Business Lead at Stripe, concluded on the offering: "Over the last decade it's become much easier to accept in-person or online payments. But as soon as you want to do both, it would get complex and challenging. The expansion of Stripe Terminal means businesses in Europe around the world can easily unify their in-person and online payments experiences."