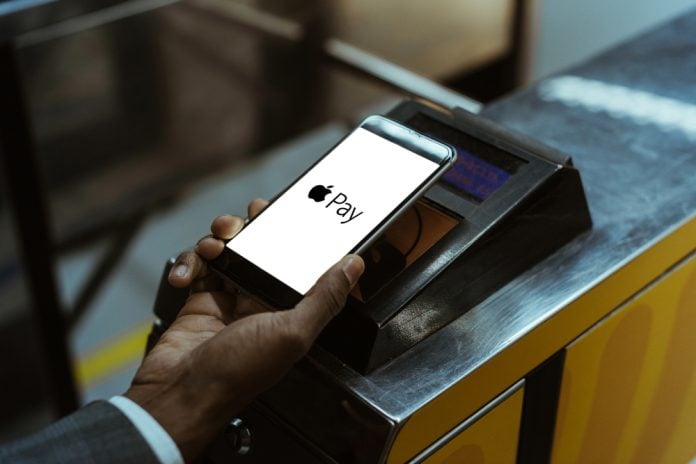 Danske Bank has confirmed it is bringing the Danish domestic payment scheme, Dankort, to Apple Pay, in a move that will enable Danske Bank customers to use their co-badged Visa/Dankort card – in physical stores or online – via Apple Pay. 
It comes as the digitalisation of payments continues to elevate, with Apple Pay taking on an increasingly important role in the recovery from the pandemic.
Apple Pay is a safe, secure and private way to pay that helps customers avoid handing their payment card to someone else, touching physical buttons or exchanging cash — and uses the power of the iPhone to protect every transaction.
Torsten Hagen Jørgensen, Chief Executive Officer of Issuer & eSecurity Services at Nets Group, commented: "Consumers are increasingly turning to digital payment wallets for secure and convenient payments.
"We want to help issuers across Europe make their payment cards available with Apple Pay. Our collaboration with Thales allows us to offer instant services to multiple issuers, promoting greater uptake of digital payments in Denmark and across the EU."
When customers use a credit or debit card with Apple Pay, the actual card numbers are not stored on the device, nor on Apple servers. Instead, a unique Device Account Number is assigned, encrypted, and securely stored in the Secure Element, an industry-standard, certified chip designed to store the payment information safely on the device.
As part of the link, Nets will continue to act as Danske Bank's payment processor and partners with Thales on Token Provisioning Services to support Dankort in Apple Pay.
This partnership will enable Nets to support other issuers in Denmark with this feature and international issuing and merchant customers in enrolling other commercial cards or other domestic schemes into the Apple Wallet.