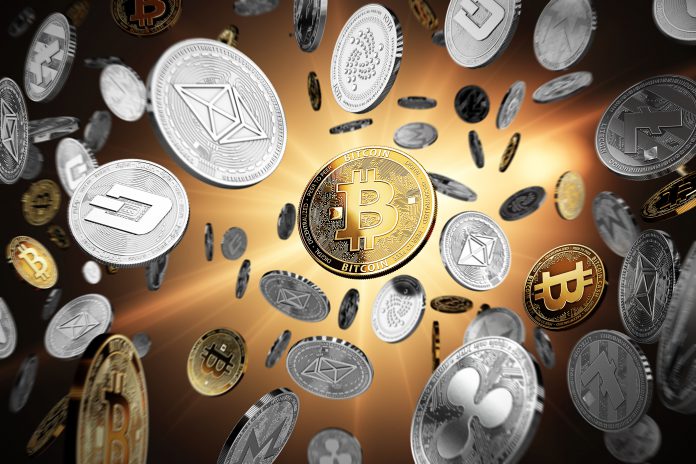 Cryptocurrency platform provider Secured Finance has revealed that it has raised over $4.0 million in its oversubscribed seed funding round.
The firm, which specialises in providing platforms for the cryptocurrency loans and derivatives sector, experienced demand more than double its initial target, with investments co-led by GSR Markets, a trading firm in the cryptocurrency ecosystem.
Founded in 2020, Secured Finance seeks to eliminate the need to account for 'middleman risk' by complying with ISDA guidelines and residing trade lifecycle and banking operations in a peer-to-peer manner, leveraging the Ethereum blockchain.
The firm uses its 'smart contracts' as a means of autonomously managing collertarally, enabling its users to trade loans and swaps without worrying about counterparty risk in the crypto environment, where regulatory requirements for reserve liquidity are often required to offset the 'high-risk weight' of the commodities.
"Today, we stand at a critical juncture in the journey to democratising the finance system," said Masakazu Kikuchi, CEO and Co-Founder, Secured Finance.
"Our vision is to become leaders in decentralized finance and to spearhead this movement through the creation of an institutional-grade P2P cross-chain settlement protocol. The tremendous interest and backing of our investors and strategic partners will enable us to grow the Secured Finance team and secure regulatory approval and legal compliance for our platform across jurisdictions globally."
Other key participants in the $4.0 million funding round include open-source research, development and deployment laboratory Protocol Labs; venture capital firm FinTech Collective, global technology investment company HOF Capital and strategy investment arm Huobi Ventures.
Additionally, individual investors have also contributed to the $4.0 mill round, including James DeNaut, Board Member at Nomura Holding America; Vinny Lingham, CEO of Civic; Justin Kan, Co-Founder of Twitch and Founder of Goat Capital; Richard Ma, CEO of Quantstamp; Scott Keto, Chief Operating Officer at Coinlist, and finally Juan Benet, Creator of IPFS and Filecoin.
Rich Rosenblum, President, and Co-founder at GSR Markets, remarked: "Since 2009, most developed economies have been operating with record low interest rates. In the digital asset space, rates are double or even triple digits, which opens up a lot of valuable investment opportunities, particularly in fixed income.
"Secured Finance has the right team and vision to bring fixed income products to DeFi while also solving some of the most difficult liquidity problems in the space."
Prior to the recent funding round, the crypto-firm was financed through its participation in the Filecoin Launchpad Accelerator, powered by Tachyon, which the company has described as 'essential' in its development from 'a hackathon project to a mature investor-ready company'.