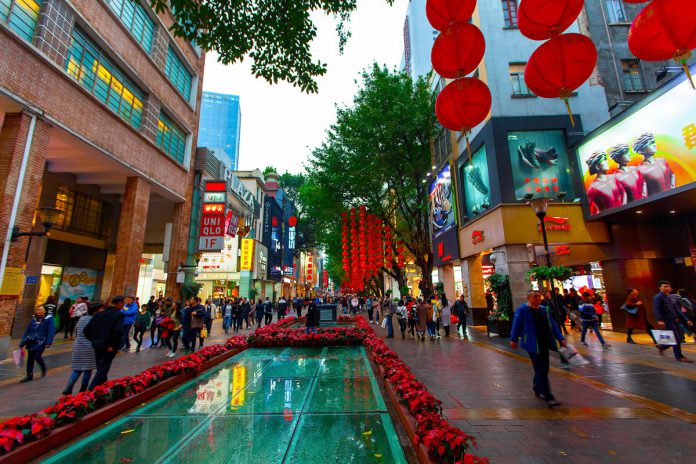 Raymond Cui, Head of Marketplaces at Worldline Digital Commerce, writes for PaymentExpert on the growing ecommerce marketplace in China. 
One of the few countries to grow its economy during 2020, China has a thriving digital marketplace. With 20% of the world's population and 25% of its internet users, it represents a huge opportunity for western ecommerce businesses with a flexible mindset and access to local expertise.
While core technologies may be the same the world over when it comes to ecommerce and payments China is a world apart. As a global power, it's incredibly dynamic and has created its own norms and unique systems that can make market entry complex and challenging for western businesses.
Few markets can compete with China's growth opportunity.
Difficulties aside, the size of the prize makes it worth the effort for international brands seeking their next big growth market. Especially as growth plateaus in their mature and increasingly competitive traditional markets.
In China, mobile payments continually break records and ecommerce dominates retail sales. It has almost 986 million mobile internet users, that's three times more people than the entire population of the US.
It has its own payment processors, payment apps, ecommerce and social media sites like WeChat, Q-Zone and Sina. And, of course, there is TikTok, the Beijing-owned company, which now has 600 million daily users.
Matching scale with diversity.
Accessing a country that has 25% of the world's internet users would be a boon to any ecommerce business. However, treating them the same as domestic, US or European consumers is not a winning strategy.
Neither is trying to create and target an 'ideal' Chinese consumer. As the largest Asian country and with nearly 20% of the world's population, China has a huge number of regional and demographic differences that need to be respected in web design, functionality, and service offerings.
And diversity extends to the checkout too. Would-be Chinese retailers must ensure that their payments are also hyper-relevant, with the right local options to ensure optimum conversion.
Taking payments in China.
There are three alternative payment platforms that are a must for ecommerce businesses:
Alipay
With one billion users, this eWallet is bigger than Apple Pay (441 million users) or Google Pay (227 million users). It is also part of the huge Alibaba ecommerce ecosystem which provides everything from online shopping to eSports to cloud computing and artificial intelligence.
WeChat
Over 900 million people use WeChat each month. Like WhatsApp, but with lots of extras – gaming, shopping, and interpersonal payments. It can also be used as a wallet to pay stores, taxis, even street vendors. It's important to support WeChat's official pages and mini programs. These allow businesses to access unique features such as user location, scanning offline QR codes on magazines and billboards and to market directly to the WeChat user base.
Union Pay
The world's largest card payment organization, UnionPay is also a major player in China, providing physical debit and credit cards, and the infrastructure behind them. It is a crucial part of the payment mix and a standard choice at Chinese checkouts both on and offline.
Optimisation is essential in a market dominated by tech titans.
The rapid growth of China's home-grown Big Tech trio: Baidu, Alibaba and Tencent – also known collectively as BAT – has helped create a unique and thriving domestic digital ecosystem.
With so much on offer from local companies, international brands may only get one chance to get it right. Chinese consumers will walk away from badly optimised, badly translated foreign websites which are not set-up for Chinese search engines and social media. They will also avoid those that fail to deliver a great mobile experience.
Partnering for success.
Although they may have a track record of entering new markets, international brands can't afford to be complacent when turning their ambitions to China. Doing it on their own, may seem like a good idea to minimise cost but it could cost them dear in the end by severely restricting their appeal and commercial success.
Finding ecommerce and payment partners that offer specific local expertise and mobile-first solutions is crucial. This includes access to key payment apps, ewallets and social platforms as well as hosted checkout pages with built-in support for traditional and simplified Chinese. With the right support, they can enter the Chinese powerhouse, powered up to win.