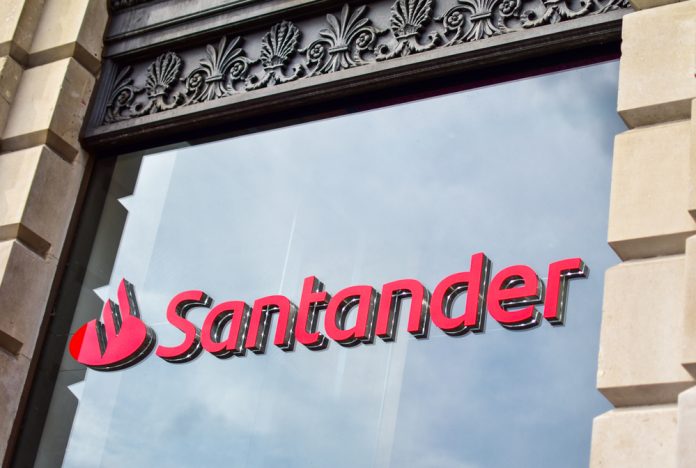 Santander International has announced a new partnership with the British and Irish Lions ahead of the team's tour against South Africa.
The agreement will see Santander International become an official partner of the transnational touring team and its upcoming 2021 Castle Lager Lions Series against a range of South African rugby union teams.
Under the terms of the partnership, the international bank will benefit from a range of commercial rights including branding and access to the Lions' touring team and coaches whilst training at the pre-tour camp. Furthermore, Santander will take advantage of a suite of digital and social media rights throughout the tour.
"We are delighted that the Lions have chosen Jersey to host its pre-Tour training camp and are excited about the boost it will bring to our people and economy, to the businesses on-island and to the overall positivity it will deliver," said James Poutney, CEO of Santander International.
"Santander International believes in the power of sport to improve physical and mental health, and its ability to deliver economic stimulus after a period enforced stasis. This is why we aim to deliver a range of economic, social and sporting programmes across Jersey and the Isle of Man.
"Through this partnership we aim to recognise, reward and inspire residents and visitors alike and hope as many people as possible are able to engage with the Lions when they're in Jersey. We have many activities planned and look forward to a successful camp programme."
Santander is a long-time supporter and investor in rugby sponsorship, including RFU Championship club Jersey Reds and Douglas Rugby Club on the Isle of Man, in addition to holding the naming rights to the former's stadium.
Furthermore, the bank is a sponsor of the Strive Academy, the location where the Lions will train whilst in Jersey. Outside of rugby, Santander operates a range of alternative sporting sponsorships, such as maintaining a partnership between Banco Santander and Spain's top-flight La Liga tournament.
Tom Halsey, Commercial Director for The British & Irish Lions, said: "We are very pleased to welcome Santander International to our family of commercial partners.
"Santander International is already a major supporter of rugby in the Crown Dependencies and we look forward to working together to deliver an innovative and engaging programme that will allow the residents of Jersey to engage with the Tour while it's on island.
"We are very grateful that businesses like Santander International recognise the positive social and economic impact sport can make around the world."
The Lions arrive in Jersey in ten days time to begin preparations for a warm-up match against Japan at Edinburgh's Murrayfield Stadium on Saturday 26 June, before departing for South Africa to take on the Springboks.