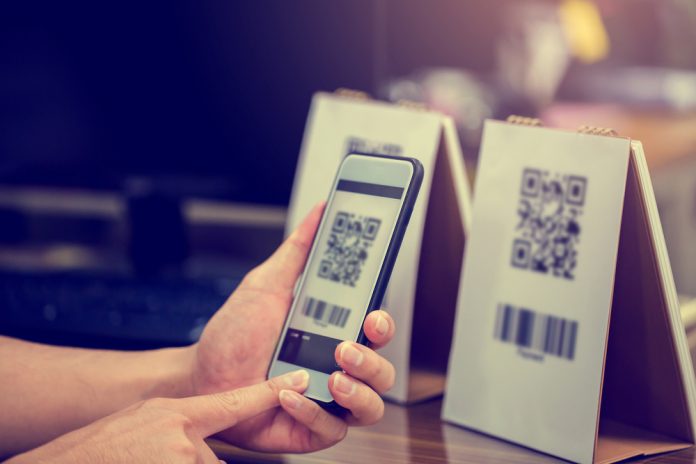 As demand for contactless payment methods grows, land-based operators will soon have to explore alternative avenues when it comes to the payment journey they are providing, however some may offer better potential than others.
Writing for SBC News, Trustly Commercial Manager Sam Milton outlined his belief that web-based solutions, such as Trustly's Scan N Play, are likely to be more fruitful for betting and gaming operators than 'card-like apps'.
Although acknowledging that card-like apps have provided a solution with regards to meeting the demand for contactless and cashless payment, he said these methods 'don't even come close to delivering the full potential of digital transactions'.
When using Trustly's Scan N Play system, all bettors need is access to their mobile phone, and they are not limited to using an account that they have a card for, enabling players access to their full funds whilst offering a safer transaction for operators via bank verified logins.
Additionally, the platform can be used to initiate both deposits and KYC verification using a QR scanner, allowing ID confirmation and depositing.
"Trustly is the global leader in Account-to-Account payments –– that's direct bank transfers for instant deposits and payouts between merchants and consumers," said Milton. 
"This type transaction is referred to by various names, including Online Banking Payments, as well as Open Banking Payments in the UK. As a result of the increasing popularity of digital payment methods, Trustly onboarded over 2,500 merchants in 2020 alone. So we've kept busy."
Going into further detail on the dynamics of the Scan N Play platform, Milton used the example of a player using a CRT to buy a cash ticket at a land-based casino.
When players use the terminal, they would select a deposit and then choose Trustly, at which point the code is presented and scanned using the QR camera, supplying a link to Trustly via their web browser app.
Trustly then gathers verified KYC data from the customer's bank as well as by third party suppliers if necessary, whilst players must also provide two-factor authentication – such as fingerprint or face ID – to prevent potential fraud.
KYC data is shared via an API call to an operator in order to conduct a background check, influencing the casino's decision on whether or not to accept a player. If the player meets the venue's criteria then an account is created and funds can be issued.
Milton remarked: "Of course, cash is still an essential payment method for land-based casinos, and will be for a long time; there's no getting around that. But in today's digital world, by making cashless and contactless payment methods readily available, operators have the opportunity to complement cash.
"Over time, this will support continual improvement of the player experience while lowering cost and supporting operational efficiency for operators. At Trustly, we're proud that Scan N Play can support operators as they simplify and improve their payment processes."
Additionally, Milton also highlighted Trusty's work in other sectors, such as e-commerce, travel and financial services, whilst highlighting the firm's marketing initiatives, such as engaging with sports fans through a partnership with West Ham United FC of the Premier League.