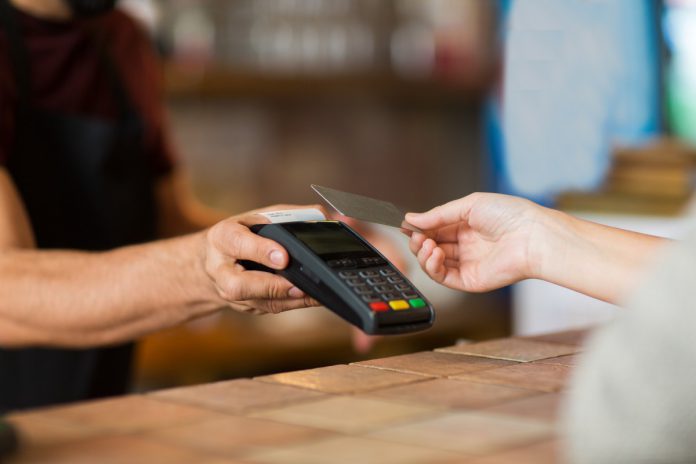 Michael Ault, Founder & CEO of UTP Group writes for Payment Expert on the pivotal role of payment terminals within the sector.
For many years, payment terminals have been a vital tool for businesses that complete their customer transactions in-store. The familiar hand-held devices have reliably taken card payments and offered simple additional services like mobile phone top-ups, cashback or electronic tipping solutions.
However, with recent technical innovation, boosted by the urgency surrounding COVID-19, the humble payment terminal is shedding its hard exterior – no longer is it, as some would argue, simply a commoditised, hardware-based necessity. As many within the payments space have predicted, the payment terminal is truly becoming a digital enabler and vital pivot point of modernisation for any business that accepts electronic transactions.
The Android Operating System leads the way
Today, payment terminals come in many forms. Though the traditional, handheld counter-top devices remain, many businesses now use off-the-shelf smartphones or tablets enabled with SPOC and CPOC technology.
Regardless of their physical form, truly modern payment terminals share a commonality – enhanced functionality that allows businesses to update and adapt quickly to changing performance, environments, and customer needs.
The Android operating system has been at the centre of a latest wave of innovation, facilitating the rise of mobile payment devices – pushed hard by the likes of Visa – and supporting the budding versatilities presented by Open Banking and PSD2 initiatives.
Combined, this new choice and flexibility has the potential to deliver significant advantages to businesses deploying Android point-of-sale (POS) solutions. These include integrated EPOS, strong authentication, and an array of alternative payment methods such as bank-to-bank payments, QR codes and even cryptocurrencies.
It's about more than being just Covid-ready
Getting the timing right to make adjustments and improvements is now a focus for businesses across the UK as we start to emerge from Covid-19 restrictions and resume face-to-face interactions.
The conventional payment terminal can play a central part in engineering the essential adjustments needed to create a Covid-safe environment – the new £100 contactless limit being the most obvious example.
However, functionality provided by the latest payment terminals allows businesses to do more than just make their premises Covid-ready.
For more commercial gains, payment terminals running on the Android OS allow for this same POS functionality but combine it with other essential business systems such as stock management, visual itemisation, and centralised booking systems.
As well as providing greater visibility of a business' health and finances, more information also means friction points such as wait times and queues in-store can be better managed.
More data about customer behaviour also makes the in-store experience more customisable, for example, businesses can use this data to identify their busiest periods, explore seasonal changes or test new product lines and structure their staff planning and stock levels accordingly.
Coupled with more vital operational efficiencies, payment terminals can allow for a speed and flexibility of payments that can directly enhance the bottom line.
As the pace in retail environments ramps up to match that of the pre-Covid days, meeting new customer expectations and new environmental changes will be critical in staying relevant. An ability to accept the latest types and methods of payment could actually play a part in helping a business survive through difficult economic times.
Bolstering cash flow will also take on added importance as businesses rebuild. Payment terminals powered by better internet connections mean transactions are already faster, but internet speed alone is not enough. Today, terminals can be updated in ways that allow merchants to process those transactions faster still and get funds deposited into bank accounts in batches throughout the day, often completing within the hour.
Payment terminals and Big Data
With data becoming the bedrock of all modern businesses, it is the Android operating system's ability to generate such an impressive wealth of data that adds to its compelling proposition.
The value of Big Data and analytics to filter large volumes of information and uncover actionable insights is well known to the business world. Useable information can help leaders learn about their customers, make better decisions and, ultimately, produce more revenue. Customer data, for example, makes it possible for a business to learn about the buying behaviours of an individual customer or of defined customer segments.
When a business knows the time of day (or night) their customers shop and what type of purchases they make, it becomes easier to plan when inventories are stocked and with what items. Android payment terminals can provide data in a way that offers easy visibility of key trends and which specific hours of the day produce the most sales, allowing businesses to investigate possible reasons and react accordingly.
Such knowledge can then be used for a variety of purposes including the ability to upsell to future customers with greater success and the tactical arrangement of items in store. Crucially now, it will also enable businesses to maintain a Covid-safe environment by planning ahead for in-store activity and capacity limits.
With hundreds of applications already available to download from the app store, it's important that SMEs are able to use this scale of choice to their advantage rather than become overwhelmed or distracted by it.
Indeed, by taking the time to explore the apps available, smaller businesses can find the tools which allow them to level the playing field by bringing their operational efficiencies in line with larger brands and by leveraging the solutions that allow them to compete on customer service.
Final thought
After many years in the payments industry, across various regions and sectors, my advice to a business wanting to take advantage of the Android operating system would be to think about the direction customer experience is travelling – and where the next innovation may lie.
It is essential that app developers are encouraged to design and build industry-specific apps for payment terminals. For example, the hospitality industry would benefit from applications that provide visibility on stock levels, allow bills to be split easily, and accommodate time-limited offers. Such features would help a business to become smarter with their cash flow management and allow for more satisfying customer experiences.
In whichever way the technology that sits behind them is developed and for whichever sector, the payment terminal is a focal point of payments innovation. And, as businesses and customers become more familiar with their added functionality, expectations will become more sophisticated.
Whatever the future holds for the common payment terminal, right now, they are familiar, in almost every business that takes payments and crucially ripe for inventiveness and opportunity.