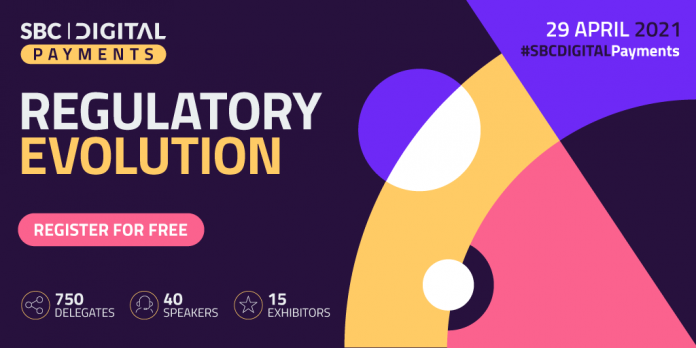 The way in which the betting and gaming industries interact with the payments sector will come under the microscope on April 29 courtesy of the inaugural SBC Digital Payments.
The online conference and exhibition will be unique in focusing solely on the payments, identity verification and compliance challenges faced by betting and gaming operators.
A line-up of more than 40 expert speakers will cover ground that is never explored in-depth at either general gambling industry or fintech events, tackling an agenda that looks at both the overarching issues faced by the industry and the practical day-to-day compliance problems operators must overcome.
Among the key issues for discussion will be the manner in which global lockdowns have forced economies to adapt to consumer trends in order to maximise commerce and halt the evolving threat of fraud. Delegates will gain insight into how COVID restrictions have served to magnify the need for regulation that is aligned with the latest tech and the most evolved techniques being used by fraudsters.
Also on the agenda is the implementation of PSD2, the revised Payment Services Directive, which is being felt by merchants across Europe. While its true impact on the sector as a whole and the recovery from pandemic remains to be seen, it may prove pivotal as transaction efficiency and maximised conversion rates become even more crucial for businesses, economies and payment providers.
Delegates looking to hone their knowledge of contactless payments will learn how the latest developments in payment regulation are likely to be key to the growth of the betting sector, especially as consumers continue to adopt contactless payments at an exponential rate.
By way of example, the UK's departure from the European Union has allowed regulation to embrace the adoption of contactless payments further, with the government announcing that the limit would be raised to £100.
Whether this translates to the retail betting and casino sector, however, remains to be seen, as heightened money laundering threats involved in retail betting mean that PSD2 integration is far less straightforward compared to other sectors.
The event will also examine how AML and security measures in betting shops, specifically in high-risk areas, have always been more intensely applied than in other sectors. Whilst contactless payments have obvious benefits in terms of efficiency and bringing betting retail into the new post-pandemic normal, they do also present an added challenge when it comes to fraudulent behaviour.
In addition to a packed agenda, SBC Digital Payments will include great peer to peer connectivity as well as a virtual exhibition and a virtual networking bar. To register for the event and learn more about the speaker line-up and agenda, please visit the SBC Digital Payments Website.