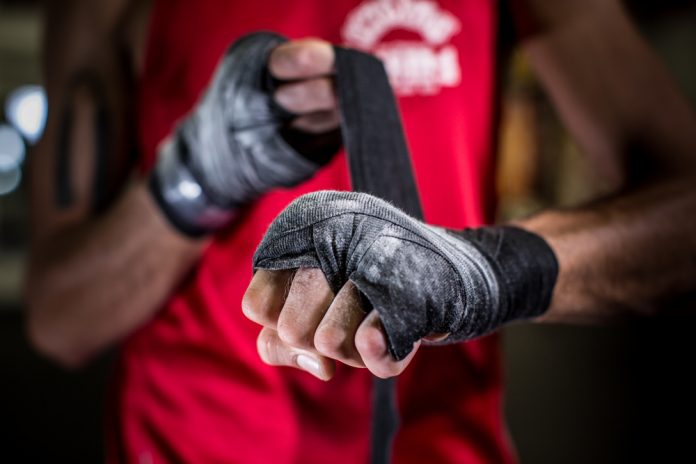 Socios.com has added MMA tournament, the Professional Fighters League (PFL), to its roster of clients utilising its Fan Token collectible digital assets.
As a result of the agreement, Socios.com will be able to use PFL logos and branding for marketing and advertising campaigns, and the firm's logo will appear around the cage and arena at live events.
Presenting MMA in a unique sport-season format, the PFL's is broadcast live in primetime on ESPN2 and ESPN+ in the US, and is distributed to 160 countries internationally on a range of premium networks, enabling Socios.com to gain significant brand exposure from the deal.
The firm has plans to significantly expand its Chillz brand internationally in 2021, targeting the launch of Fan Tokens in the UK, Asia and South America. Chillz also recently announced a $50 million US expansion, targeting the five major American sports leagues.
Socios.com currently maintains an extensive range of partners in the world of sports, with football clubs AC Milan, Juventus, Paris Saint Germain, Manchester City, AS Roma and Barcelona all utilising the Fan Tokens product, in a addition to the PFL's fellow MMA promotion the Ultimate Fighting Championship (UFC).
"We're excited to partner with the Professional Fighters League, an innovative MMA organisation who share in our belief that the fan experience can be elevated through technology," said Alexandre Dreyfus, CEO and Founder of Socios.com.
"MMA has experienced explosive global growth, and its fanbase is young, passionate and digitally-savvy. We look forward to creating unique engagement opportunities that will continually set the bar for how leagues and teams interact with fans and vice-versa."
Holders of Fan Tokens will be able to vote in polls and participate in contests throughout the PFL's regular season, playoffs and championship via Socios.com, granting them the opportunity to win fighter bonuses and signed merchandise.
Additionally, holders will be able to earn digital and real-life rewards linked to the PFL, with new features including a leaderboard, chat and games, with the aim of further enhancing fan engagement.
Peter Murray, CEO of the PFL, added: "As a league at the forefront of technology and innovation, we are committed to pushing the boundaries of fan engagement, providing the 450 million MMA fans worldwide with unprecedented access to the PFL, our fighters, and the action.
"We're thrilled to partner with Socios.com as they share in our passion for engaging fans in new and cutting-edge ways. We have seen this come to life through their work with iconic global sports properties like FC Barcelona and Juventus, and we look forward to delivering the same experience to MMA fans."
The PFL is offering its tokens for $2 via Socios.com, and in its first poll is asking MMA enthusiasts to choose the first fight headline of its regular season, commencing on 23 April.