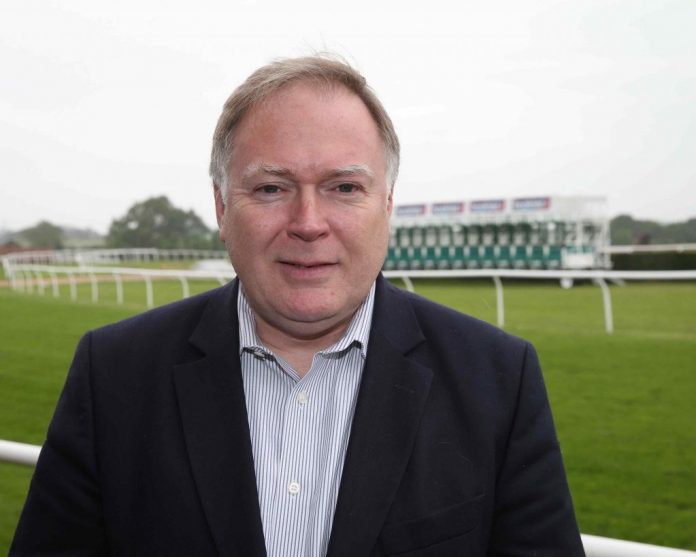 Former English Football League (EFL) Independent Director and CEO of the Jockey Club, Simon Bazalgette, has joined ex-William Hill Chief Executive Ralph Topping at 1account.
In their new roles on the advisory board of the KYC and AML specialist, the pair will assist with the development of the company's existing solution as well as 1account ID consumer digital identification app.
The app is a B2C product designed to prevent unlawful online and retail betting by people under the legal age to do so, in accordance with the UK government's strategy to build a DIgital Identity Trust Framework.
1account intends to utilise the ID app to compliment its existing online verification technology, which cross references customer information against data sources that validate its authenticity, such as a user's mobile phone network.
"The potential for digital ID in the gambling industry – both online and offline – is huge. It's a no brainer for gambling businesses as it ensures that they are seen as doing everything possible to be compliant and responsible in preventing under-age betting and protecting vulnerable groups such as problem gamblers," remarked Topping.
"It also improves the customer experience when gambling on and offline by speeding up the KYC process which is the cornerstone of the sector's compliance requirements. 1account can offer betting operators a solution both online and offline that enables compliance for now and the future.
"Digital ID opens up opportunities for running self-service betting shops in the high street and automated betting terminals in sports stadia in the future. It will also help deblur the lines between the online and offline betting activities of customers.
"As an existing provider of KYC & AML solutions for online betting operators, 1account is ideally positioned to be first to market in the gambling sector with a digital ID solution which has significant uptake by an engaged audience that enjoys betting and gaming."
1account's online validation platform has a success rate of over 95%, Its extended KYC capability also enables comprehensive AML checks, incorporating Electronic ID verification, affordability and PEPs, and also sanctions checks in addition to its own exclusive data.
The company's app means customer's do not need their details and personal data checked every time they visit an online gambling site that requires KYC verification, or when visiting a retail outlet which requires authentic identification.
Joining the new partners on the advisory board are Mark Aylwin, former managing Director of Booker, and former Policy Director at the British Board of Film Control Classification (BBFC) Murray Perkins.
"As someone who has worked in the horse racing business for the last 20 years and has been involved in launching and growing start-ups into major businesses, I am extremely excited about this development which will enhance the image and support the growth of horse racing, one of Britain's most loved sports," added Bazalgatte.
"The industry has a moral responsibility to put a stop to underage betting. The huge investment made by 1account in digital ID technology means that the horse racing sector can now demonstrate that it's gone to the greatest lengths possible to ensure that anyone placing a bet online, at a race course or in a bookmakers is over the legal age of 18 and meets the strict criteria set by regulatory bodies. In addition, the digital ID app can be used to ensure alcoholic drinks in hospitality areas at race meetings are purchased by those at the appropriate age.
"It will also enhance the betting experience across the sporting industry, particularly punters who like to have a flutter online and those attending a race meeting, football match or boxing contest who are young adults and need to prove that they are legally entitled to place a bet."
In addition, 1account is introducing a one-click payment solution for vendors of age-restricted products and services addressing customer's concerns regarding shared personal data on platforms in order to make a purchase.
Chief Executive of 1account, Ben Keirle, commented: "KYC & AML validation is at the heart of our current operations but we are seeing unprecedented demand for our digital ID product that will play a part in everyday lives in the very near future.
"In creating this solution, which complements existing processes and provides added protection to minors and vulnerable groups, we are now in a position to help licensed operators and their players to make the transition to a truly digitised gambling environment in the future."
"We're delighted to have appointed a heavyweight advisory board to help us achieve this, including Ralph and Simon who know the industry inside out."
Keirle continued: "Our digital ID customer base is growing all the time. We have the investment and strategy that will see millions of adults registered for our 1account ID solution by the end of the year, making it an extremely useful proposition for any business providing age restricted products and services. This includes the gambling sector, which wants to be seen as doing the right thing, whilst at the same time enhancing the purchasing experience of customers."